Senior Spotlight: Kiley McHaffie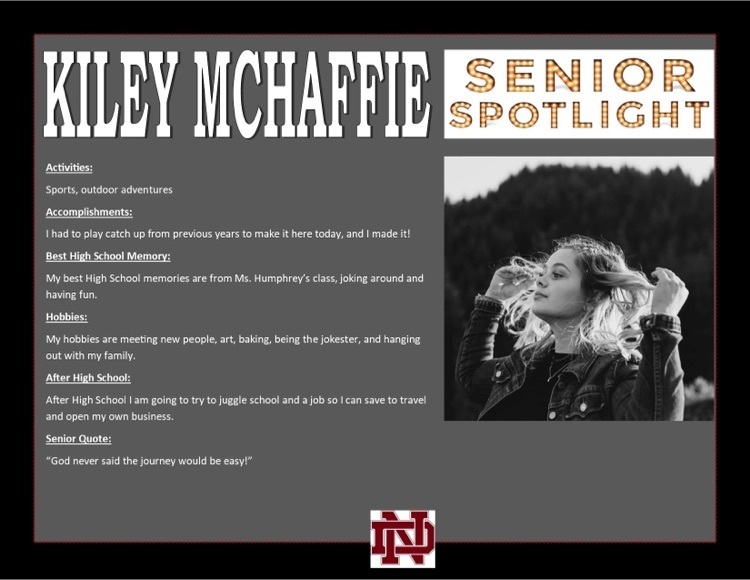 Covid-19 Positive Staff Member at EMS 6/2/21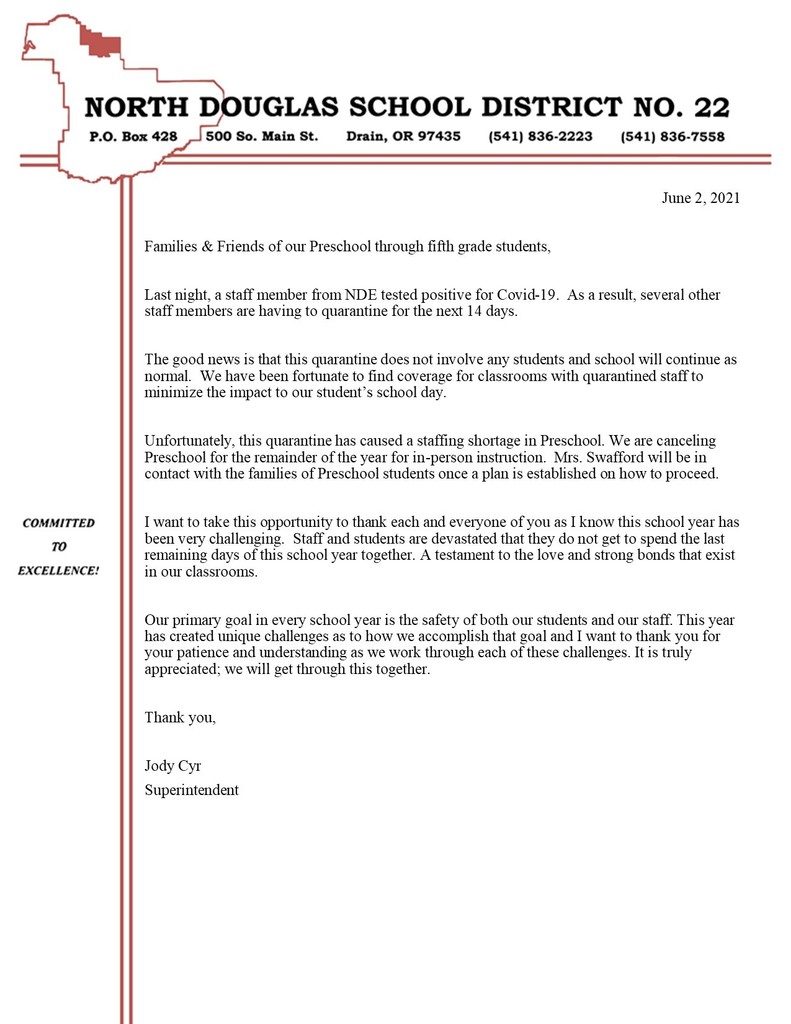 Weekly Athletic Update

Senior Spotlight: Morgan MacDonald

Senior Spotlight: Vivanna Du Faux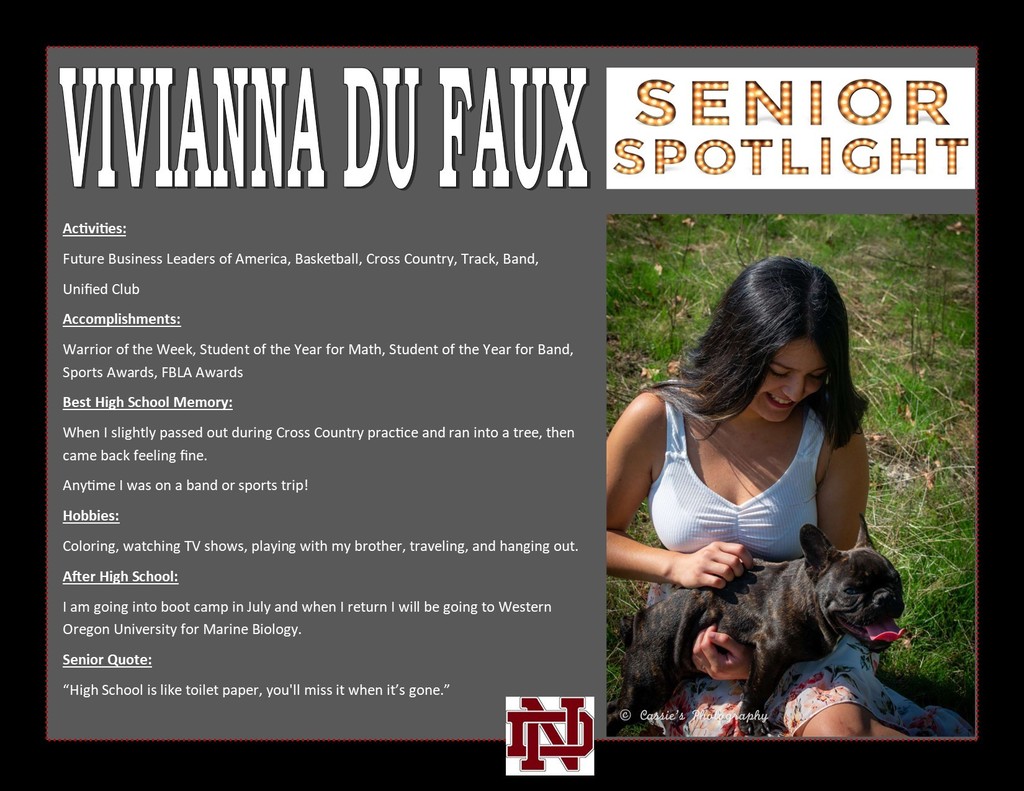 NDEMS Weekly Bulletin 6/1-6/4/21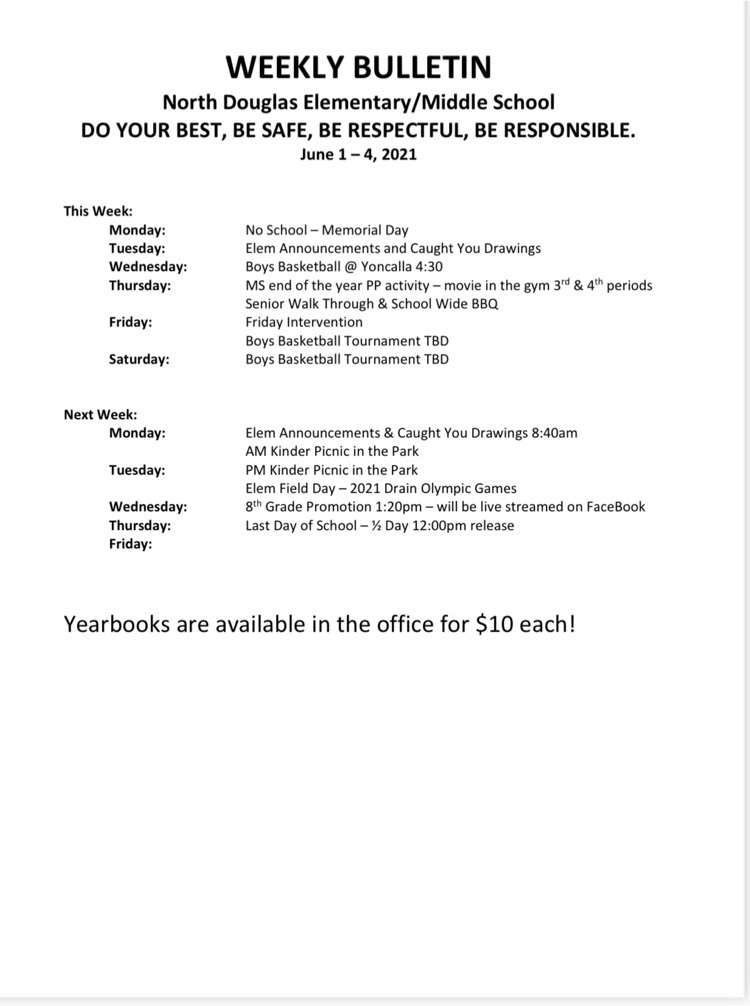 8th Grade Promotion Ceremony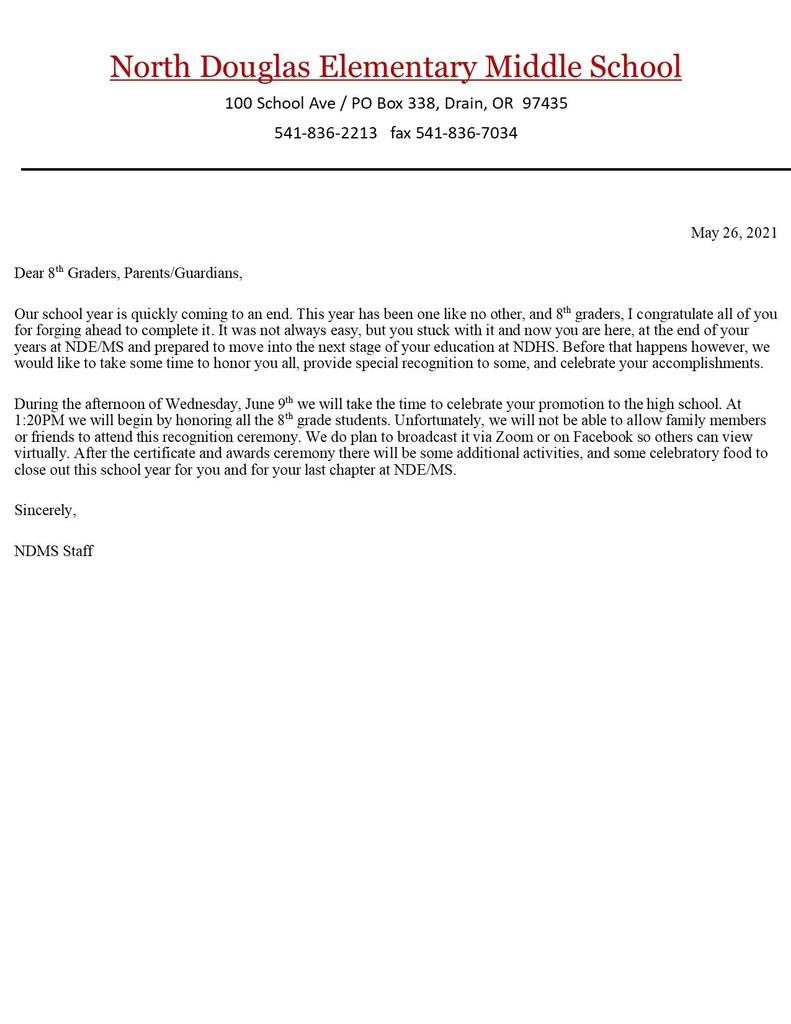 7th Grade Quarantine

NDHS State Competition Update

Vaccination Opportunity for 12-14 years old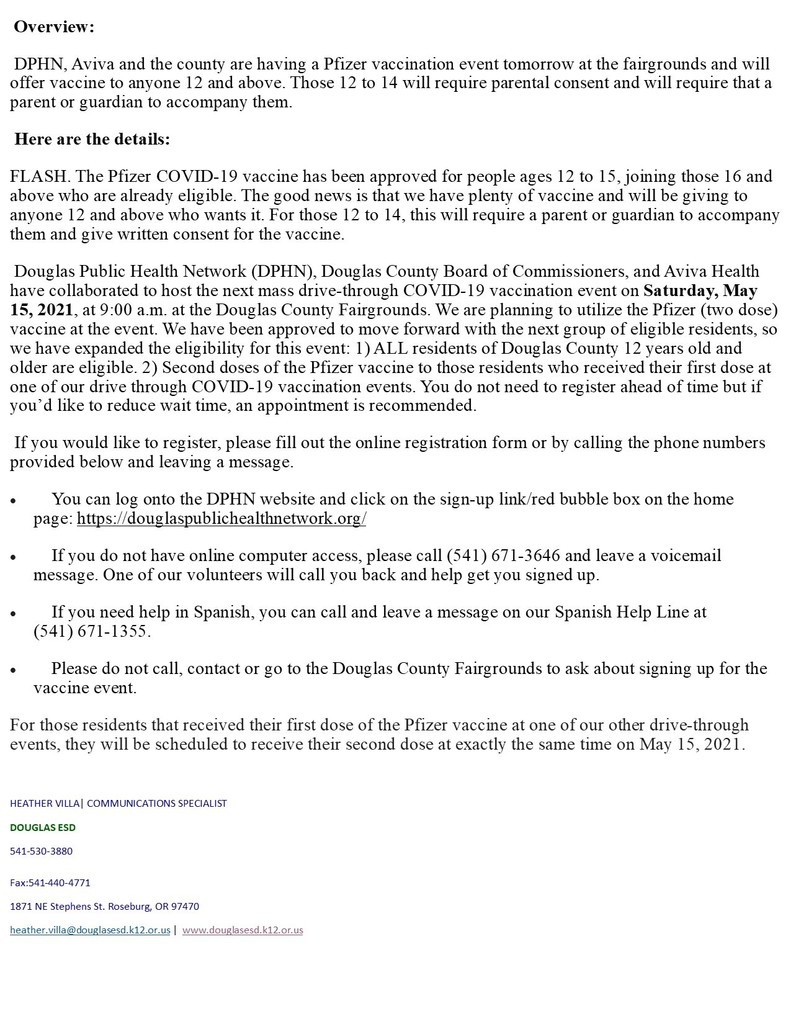 STEM Opportunity for K-12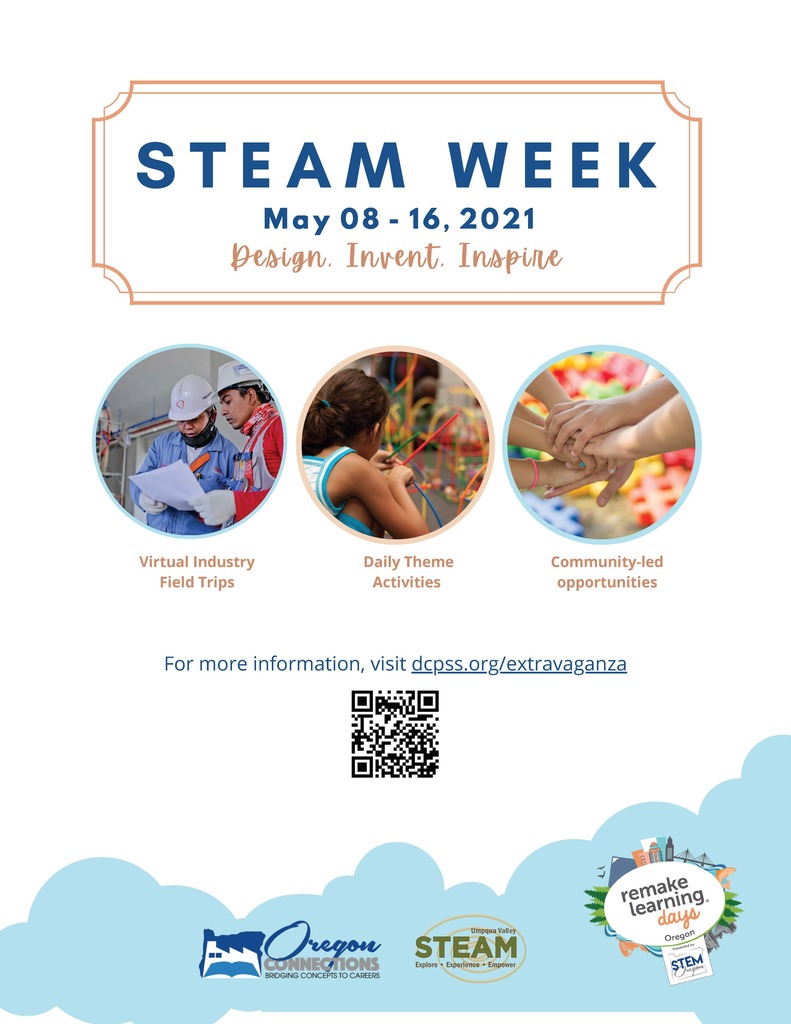 NDHS Prom Spirit Week 5/3-5/6/21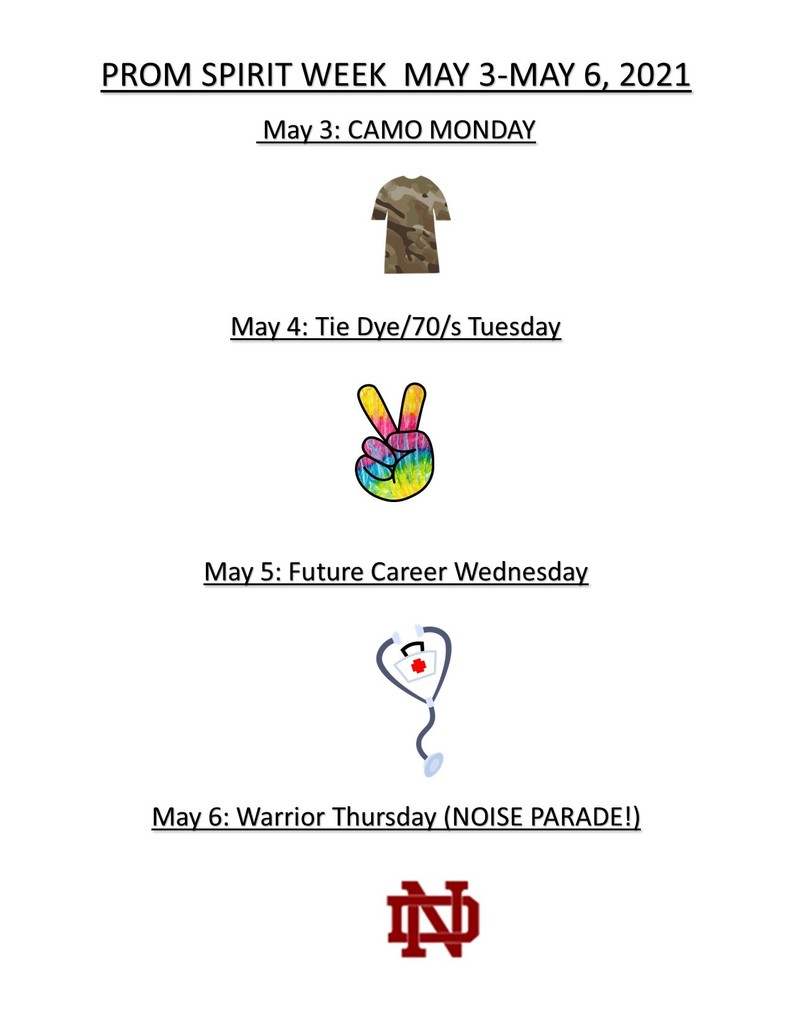 Half Day 4/15/21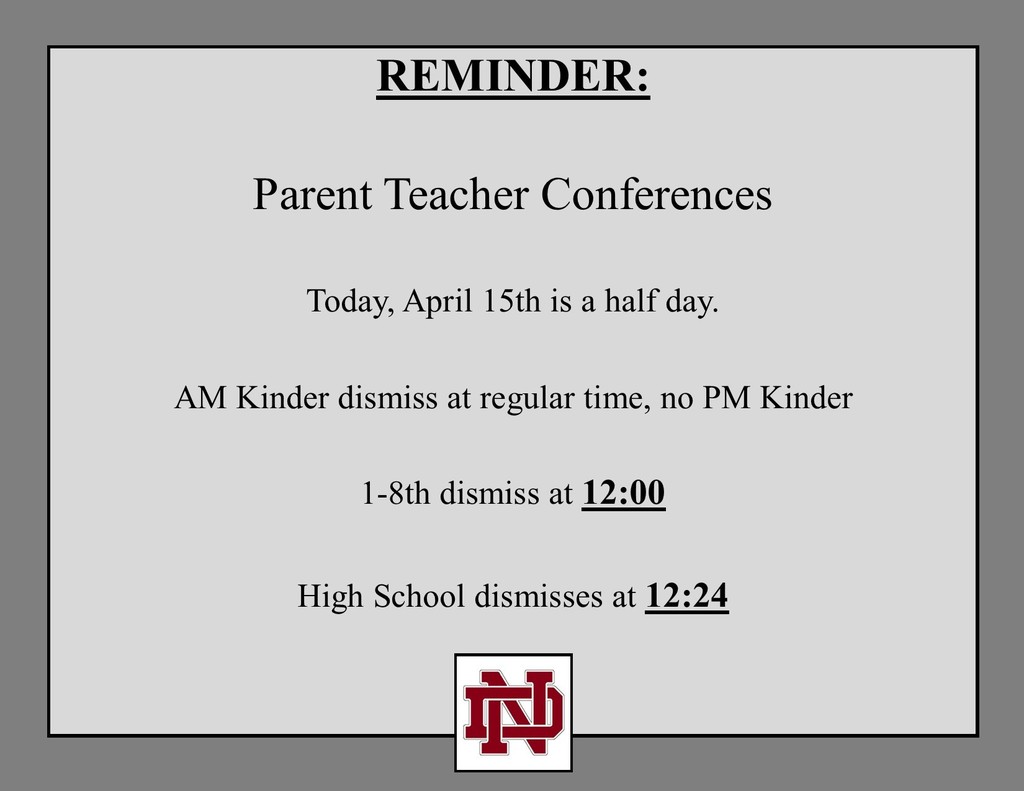 Congratulations, Warriors!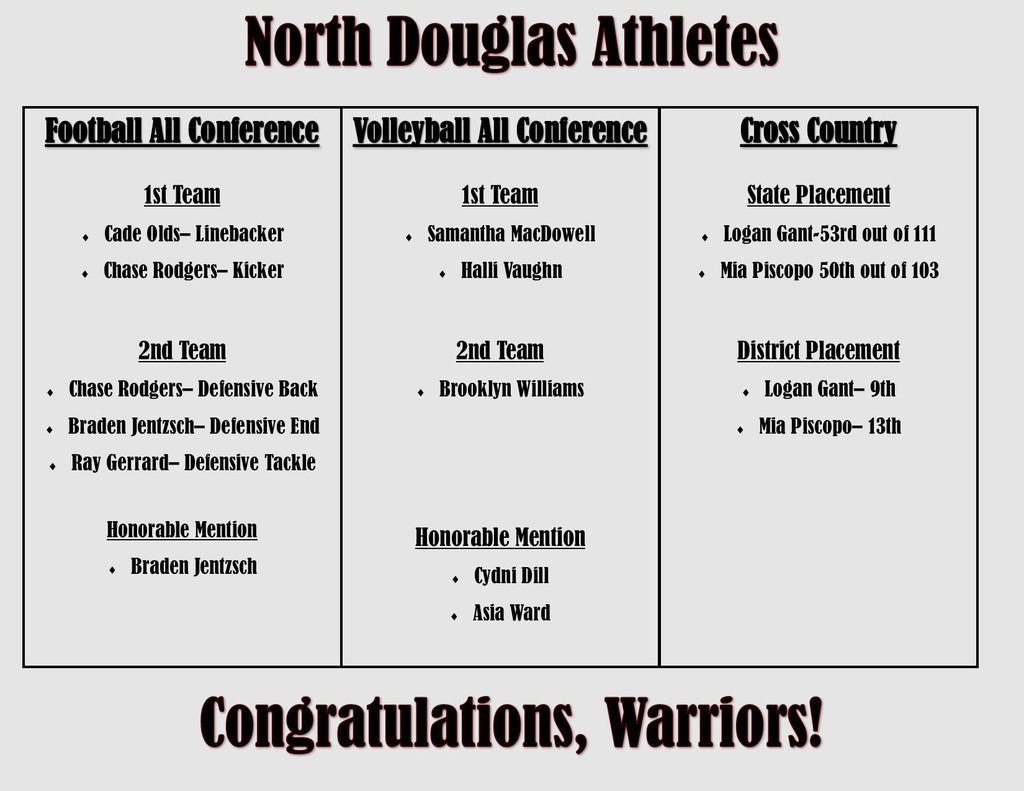 A message from Mr. Vickery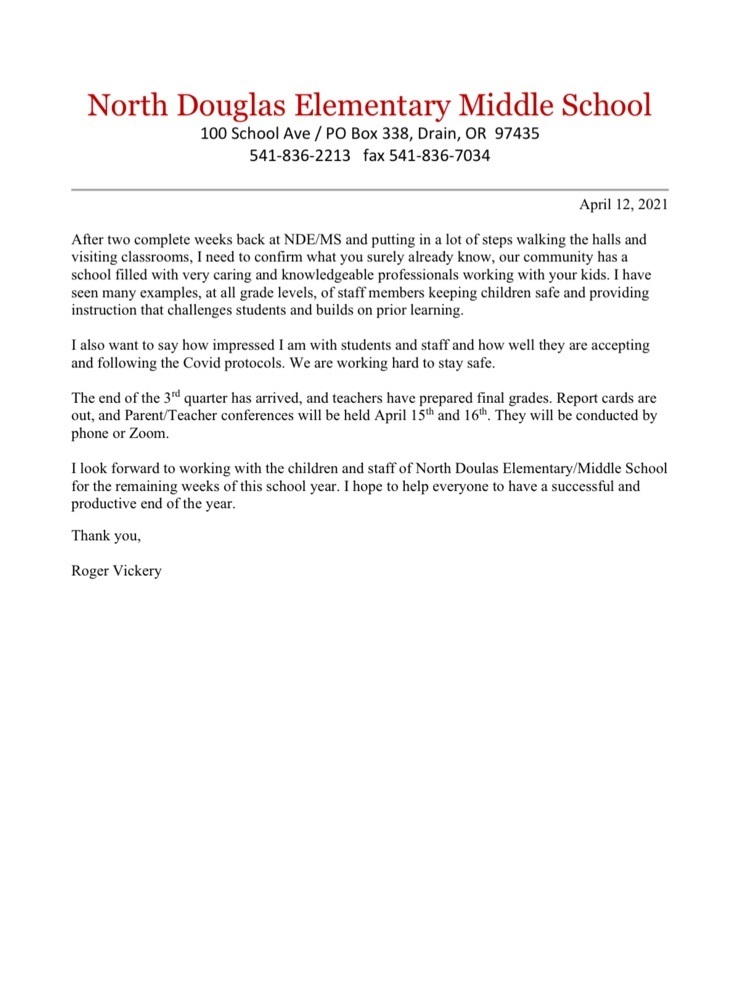 4/7/21 Covid-19 Positive High School Baseball Coach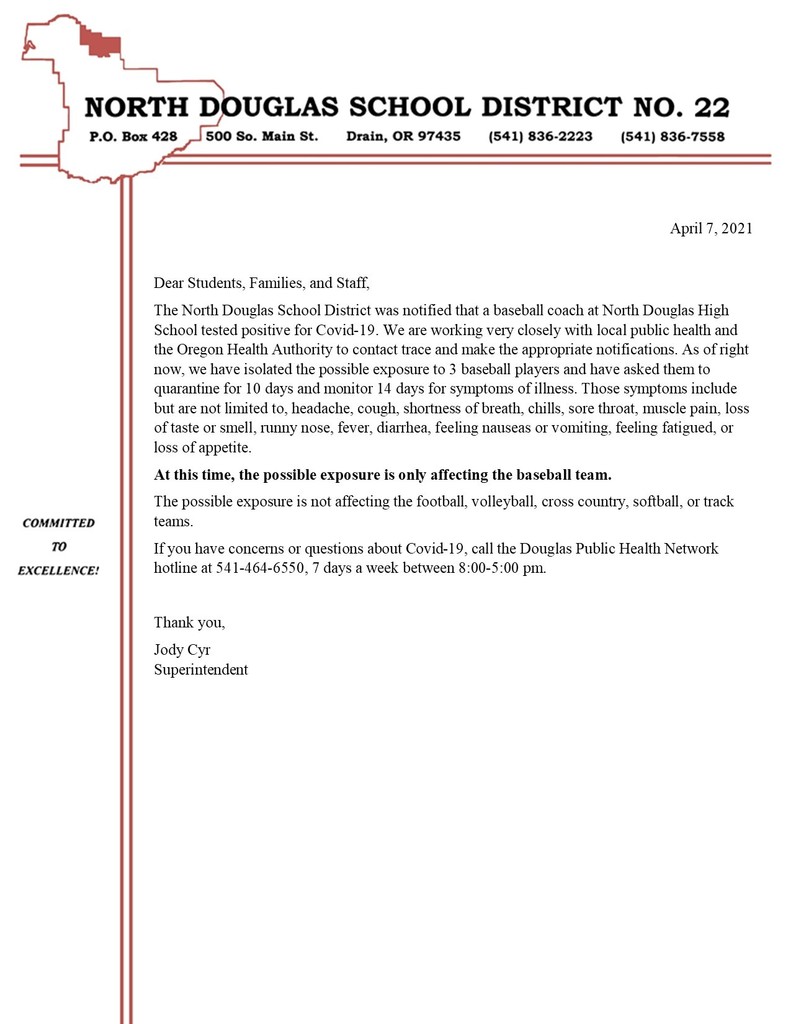 NDHS Daily Bulletin 4/7/21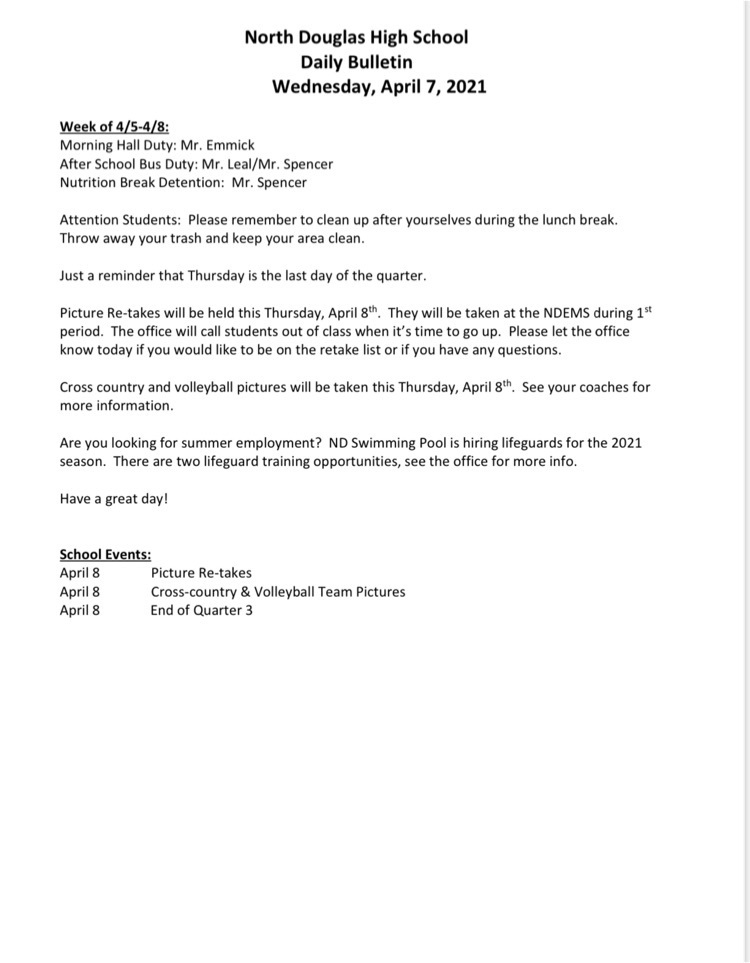 Reading is Out of This World! 📚💫🪐📚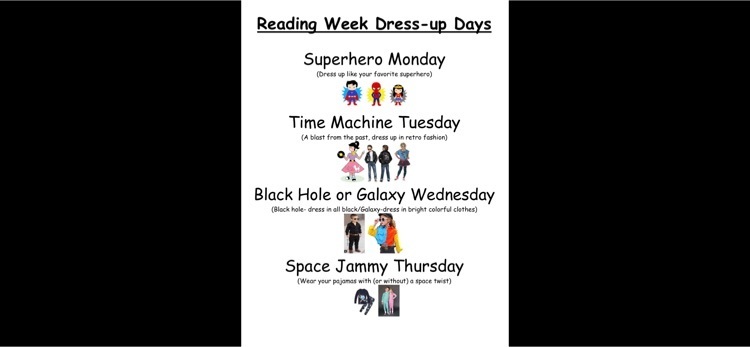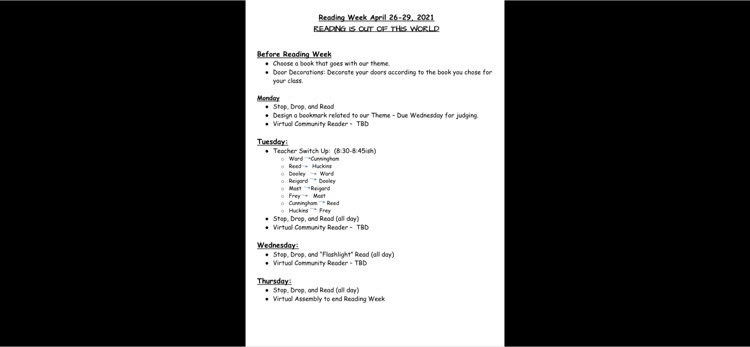 The North Douglas School District would like to congratulate Mr. Jones on his retirement! Mr. Jones joined the North Douglas Elementary Middle School team as Principal at the beginning of this year. He came to us from Burns, OR where he worked as the Director of Student Services for the Harney County School District #3. Mr. Jones will be supporting the district as a Student Service Director/Grant Liaison for the remainder of the year. We are very excited for Mr. Jones to begin his new journey as a retiree, we thank him for his contributions to our district and wish him the best of what retirement has to offer. To support the transition, Mr. Vickery has been welcomed back to the Elementary Middle School as a Student/Staff Coordinator. Mr. Vickery began his teaching career at North Douglas in 1978. He served the district in this role for 20 years before his promotion to Principal in 1999. He led the Elementary Middle School from 1999 until his retirement in 2010. We are very excited to welcome him back!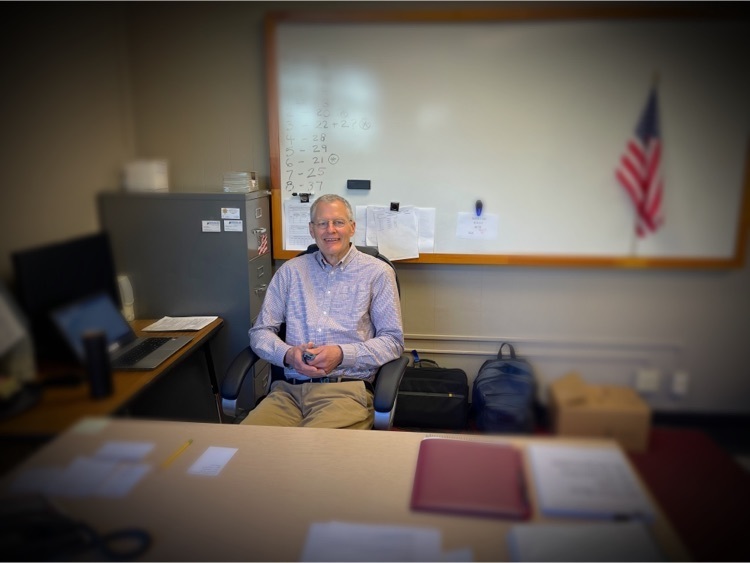 21/22 Kindergarten Round Up