OSAA//State Wrestling Meet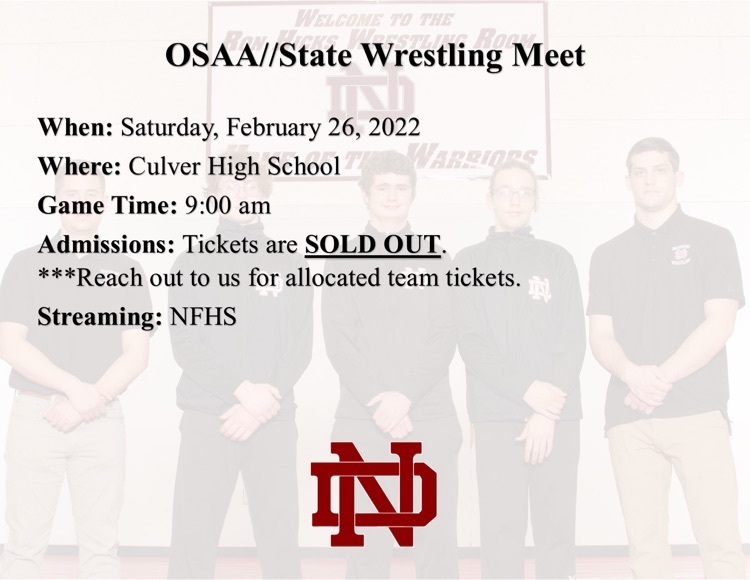 Masking Update 2/24/22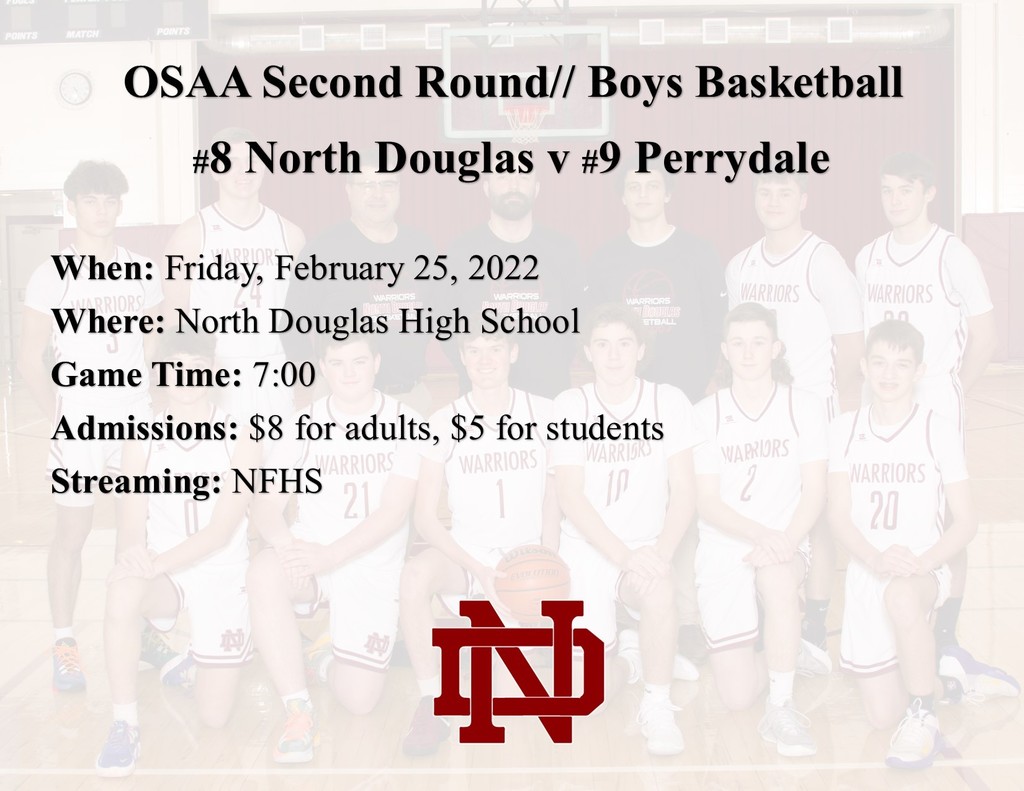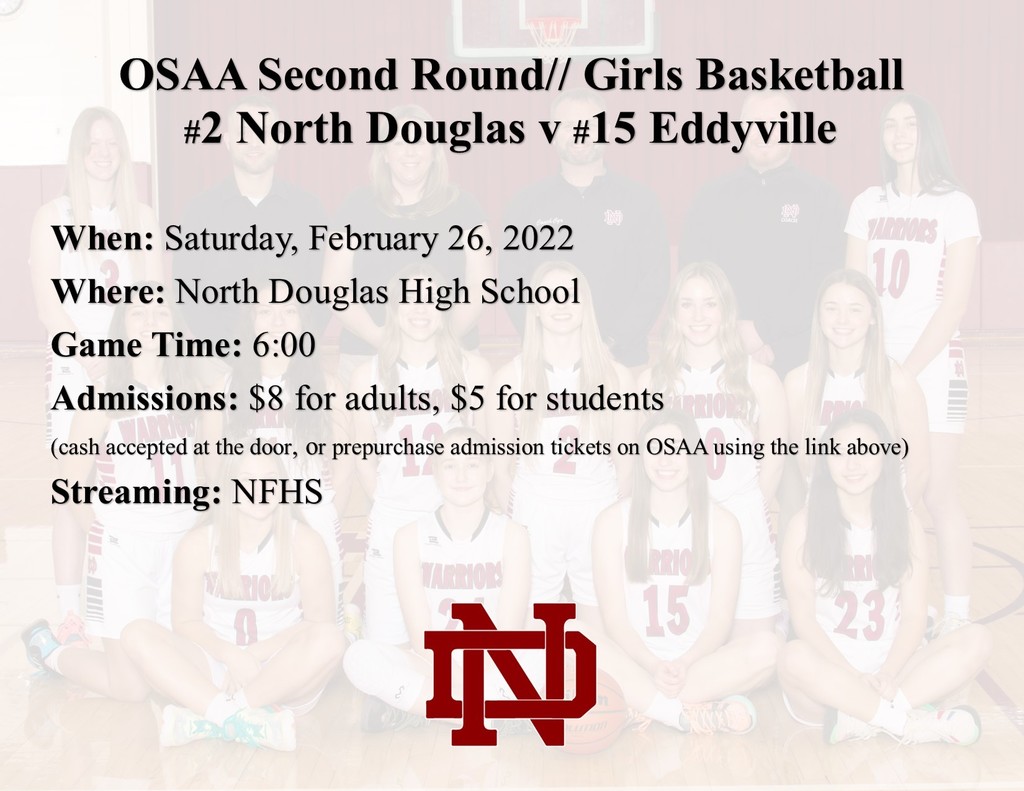 District Playoffs

Join our Budget Committee!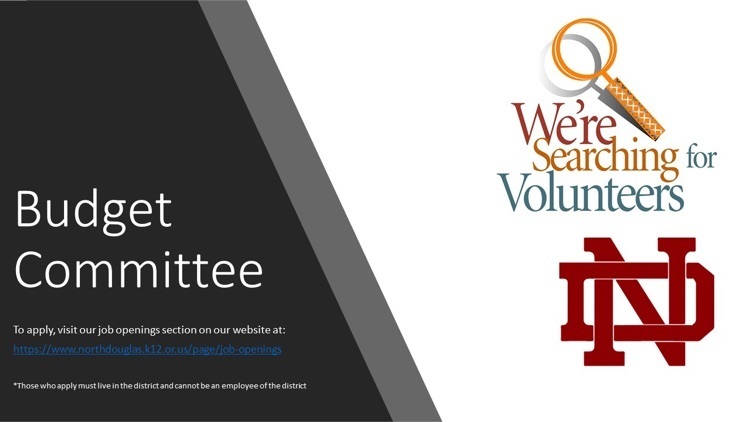 NDHS Skyline League Basketball District Playoff Brackets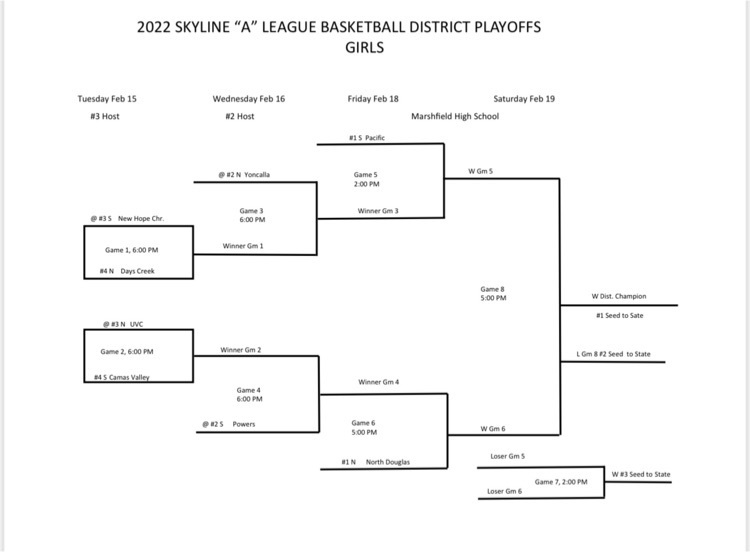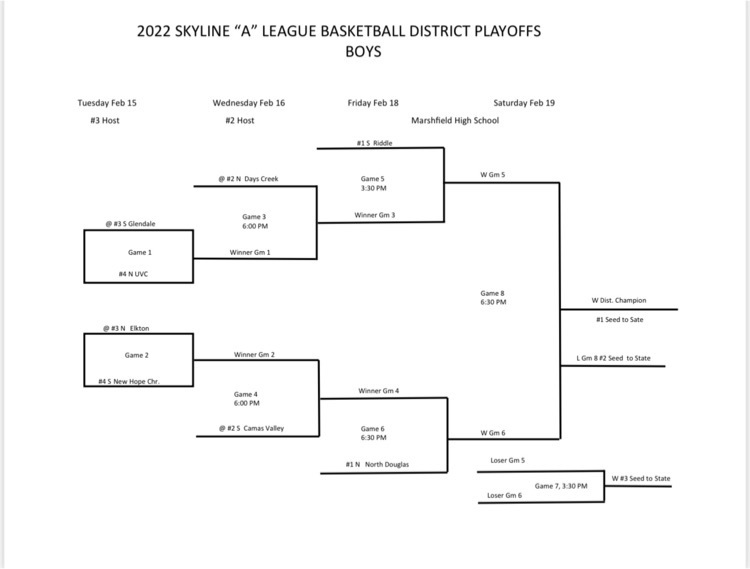 NDEMS Weekly Bulletin 2/14-2/18/22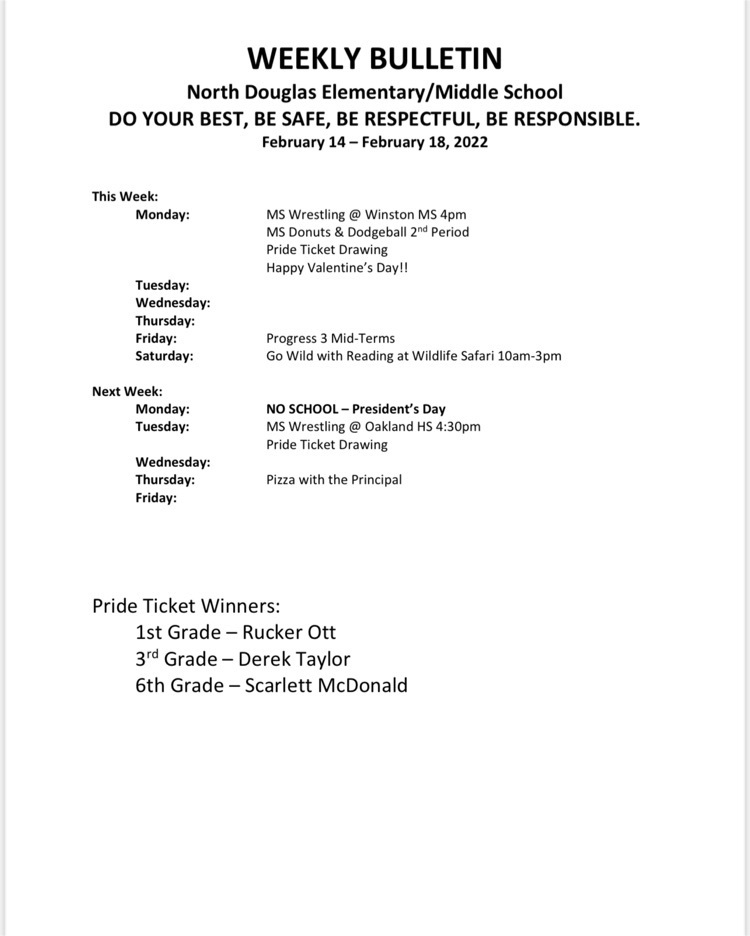 North Douglas Elementary/Middle School Positive Acknowledgement of Students Pride Tickets The students of NDEMS have earned almost 8,000 Pride Tickets so far this year. These have been earned for displaying positive behavior and following school rules. There are two Pride Ticket trains starting at each end of the building trying to reach each other by the end of the year. Class Compliments Classes at NDEMS have earned compliments for doing well as a group following the school expectations, keeping their rooms clean, and responsible behavior during special events. Positive Office Referrals The students of NDEMS have earned close to 100 positive office referrals for excellent behavior. These are presented to the student by Mr. Vickery and then sent home to parents. Pizza with the Principal Every second and fourth Thursday of the month, 2 students from each grade are chosen by their teachers to eat a pizza lunch with Mr. Vickery. These students are chosen for their responsible and respectful behavior and for being a positive example to others. Wall of Respect Students are chosen by their teachers for being displaying the character trait of being respectful. There is a bulletin board in the elementary school hallway and the middle school hallway displaying those names of respectful students.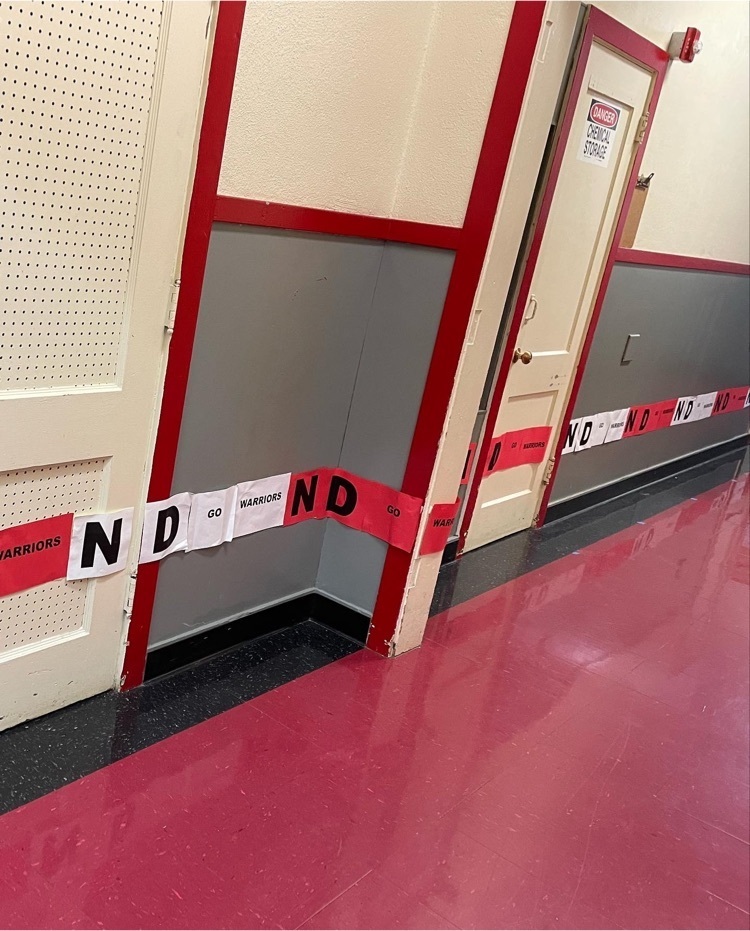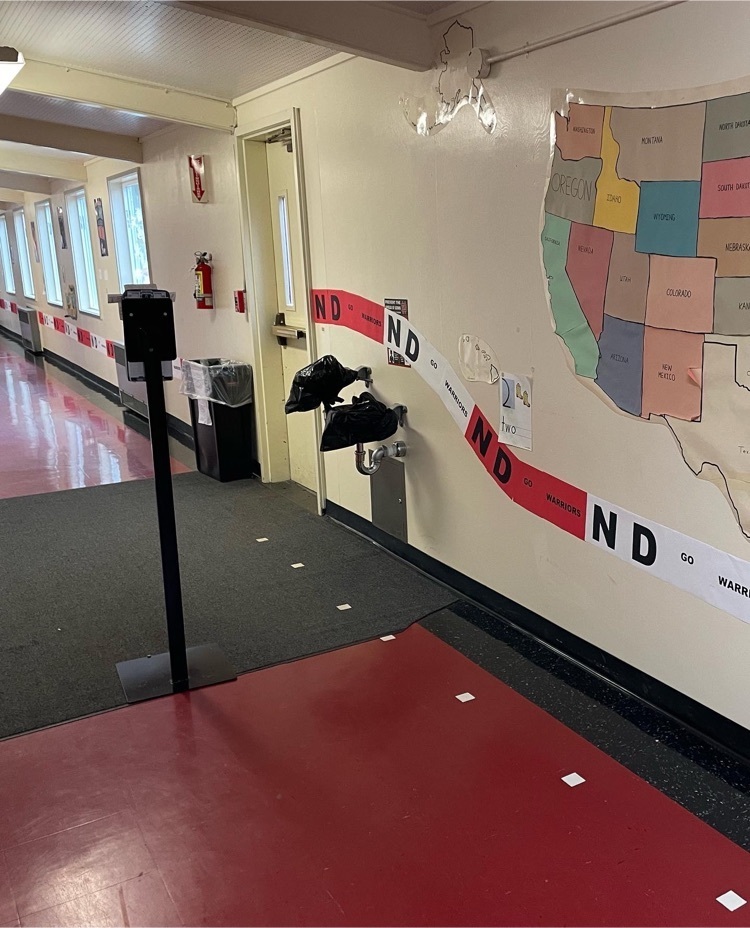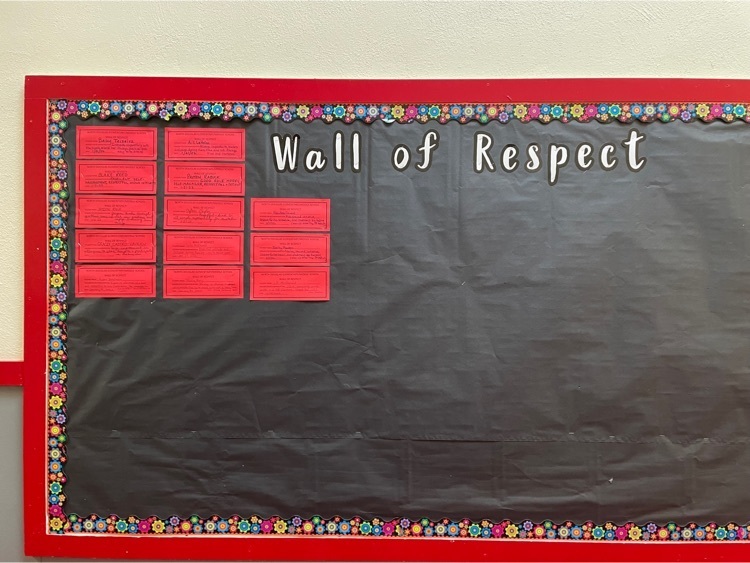 NDEMS Weekly Bulletin 2/7-2/11/22

Free Entry to Wildlife Safari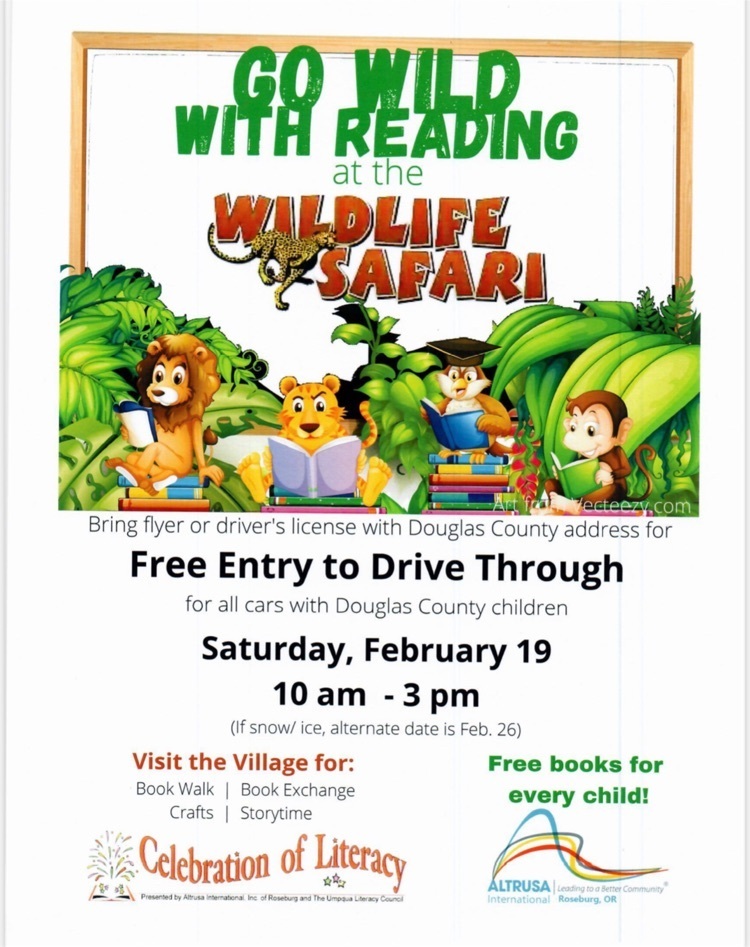 North Douglas High School Building Construction Course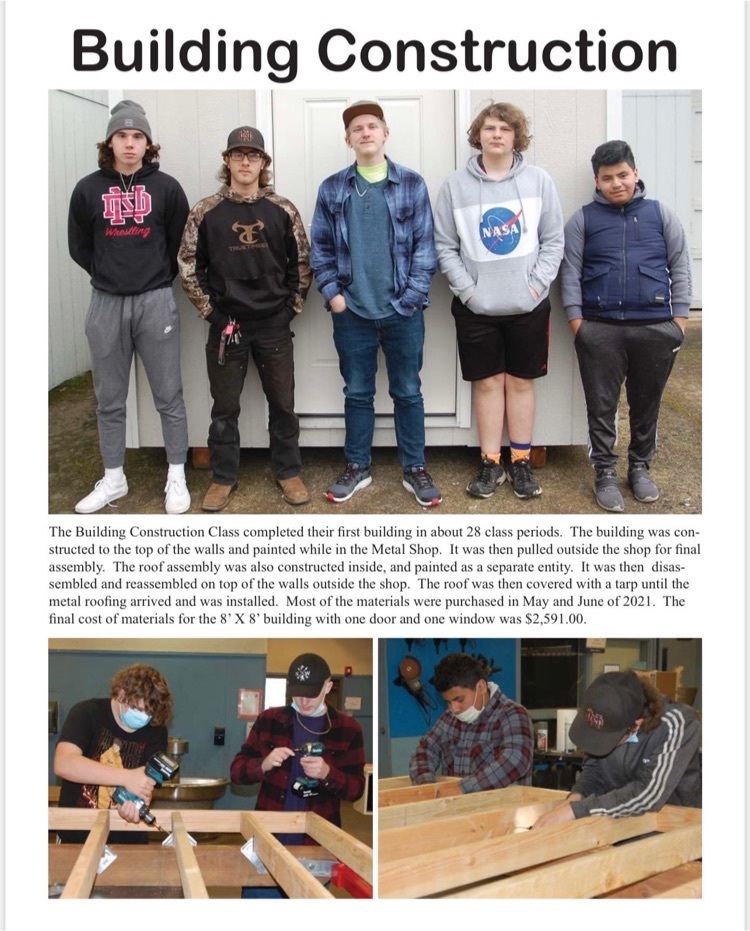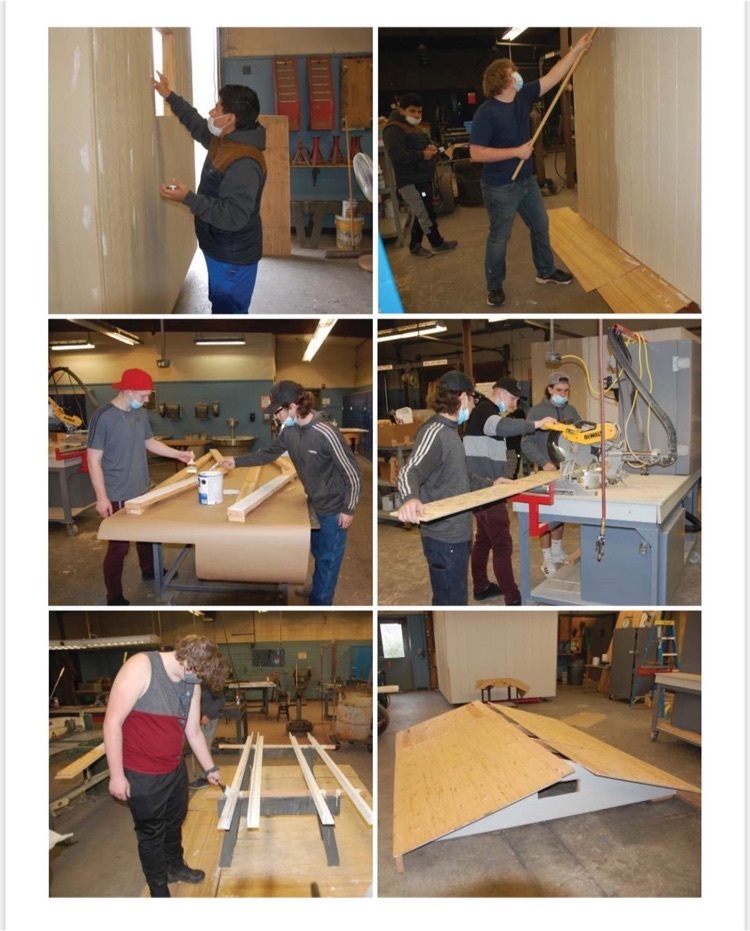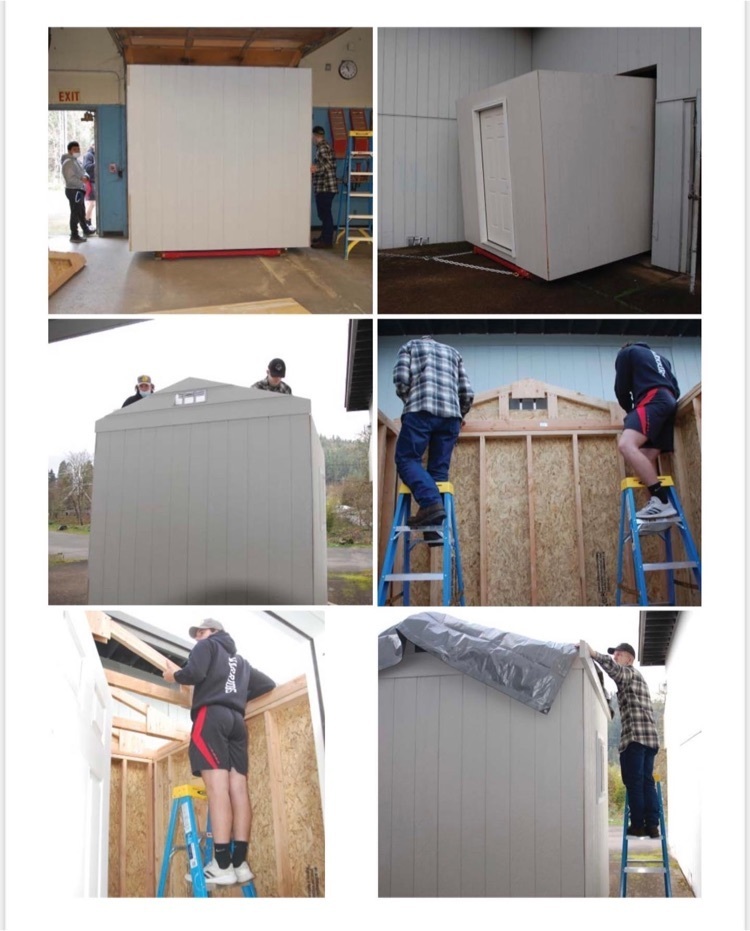 NDHS Daily Bulletin 1/28/22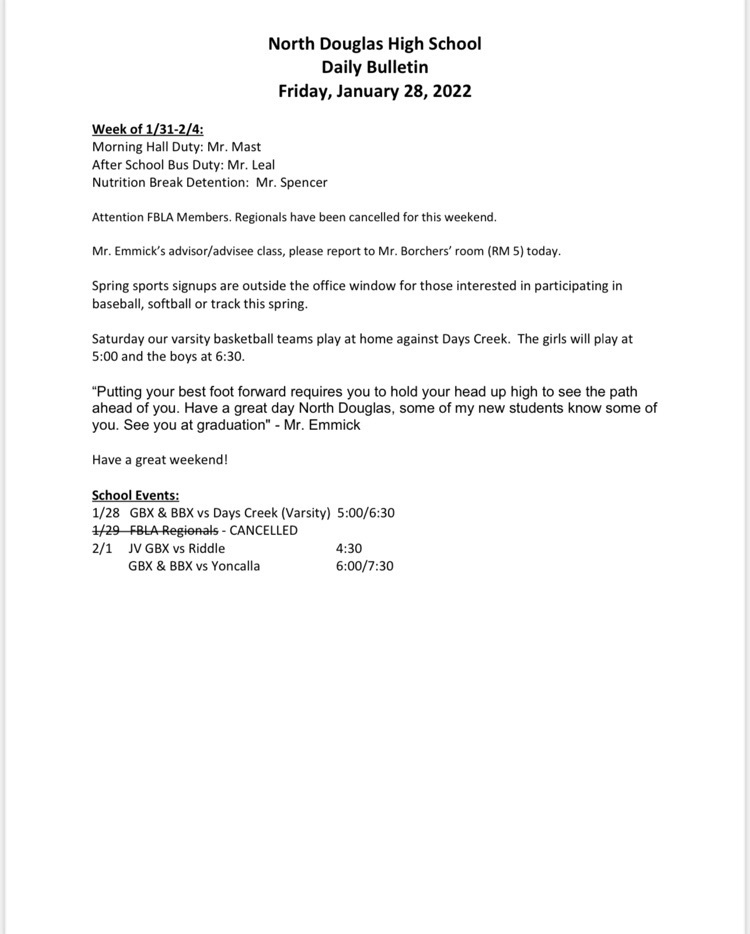 Free Covid Testing Kits

Mask Communication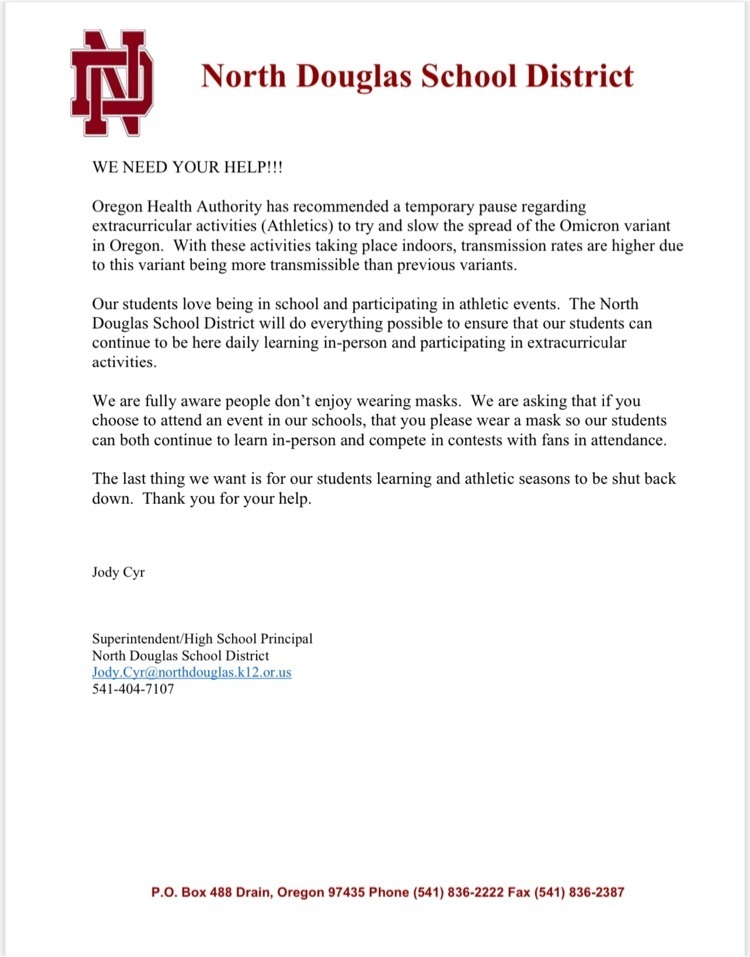 Preschool-5th grade Winter Concert Update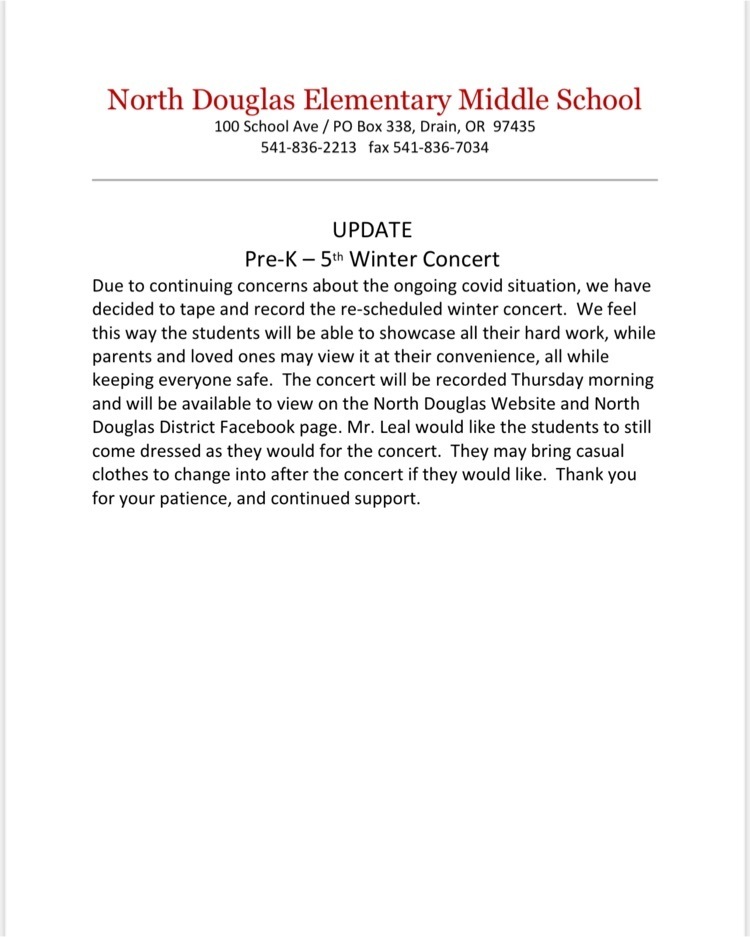 NDHS Spirit Week December 13-17, 2021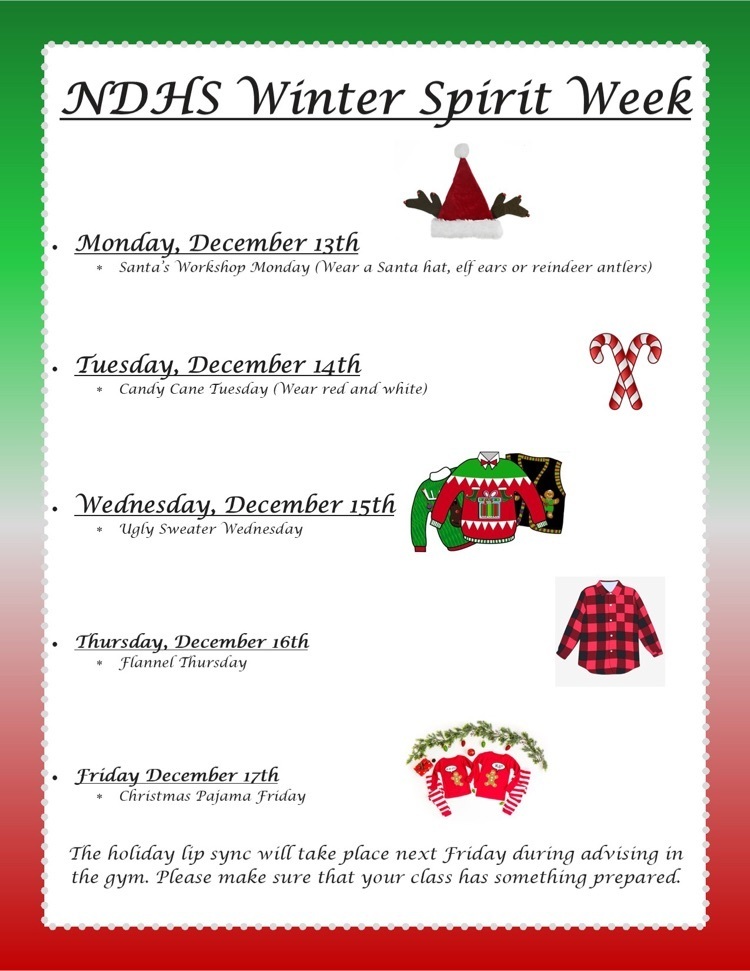 NDEMS Spirit Week December 13-17, 2021

Christmas Food Drive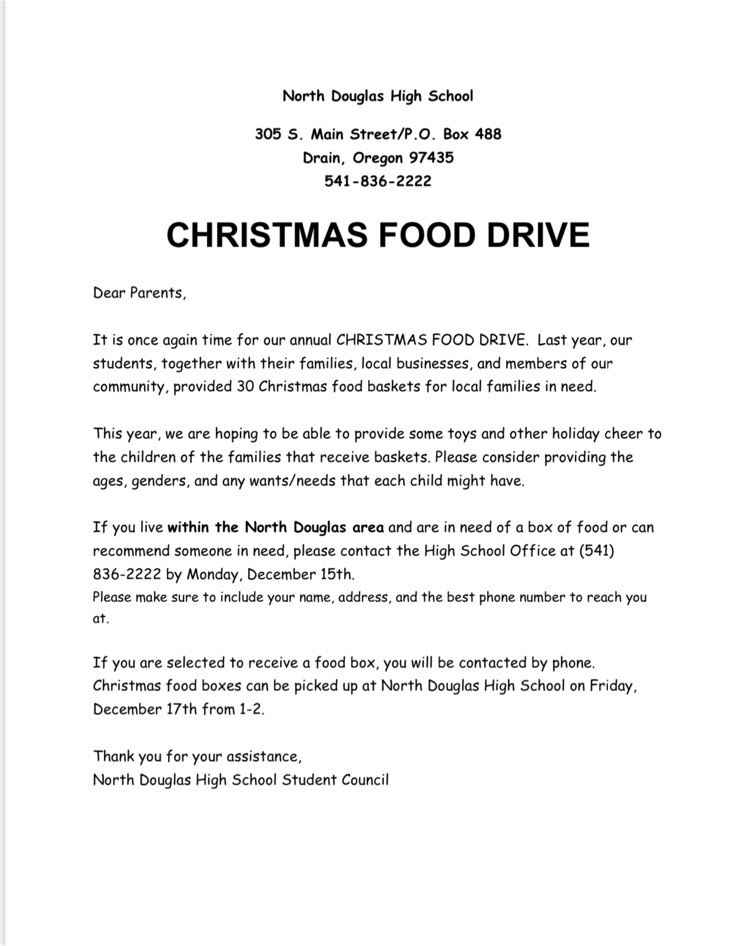 Christmas Extravaganza