MS Girls Basketball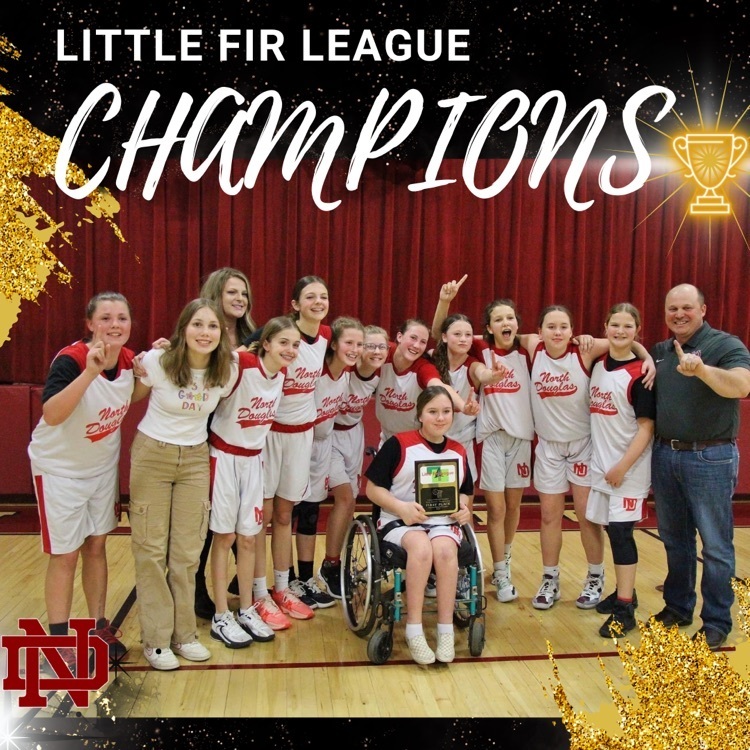 Not pictured- Dylan R. 2nd place

Friday, February 24, 2023: All North Douglas Schools are operating on a normal schedule.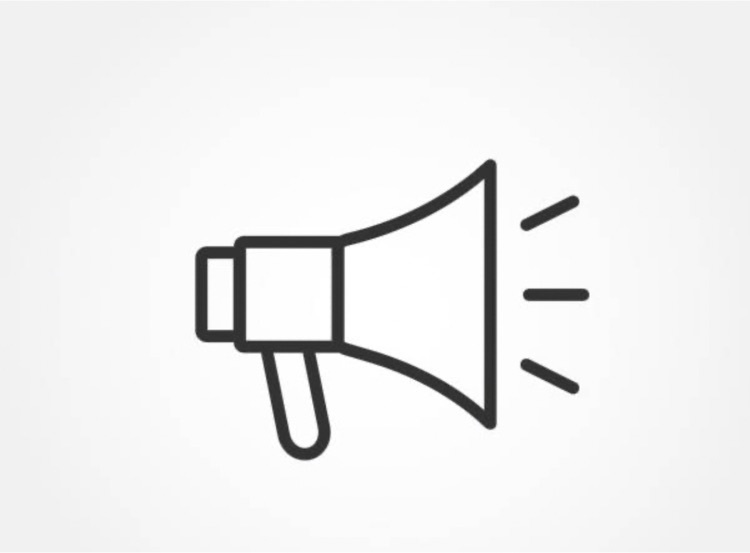 The Middle School girls basketball game v Umpqua Valley Christian has been moved to Yoncalla High School at 4:30. We are tied for 1st place in the league and are playing to determine who will host the LFL 'A' team tournament. Go warriors!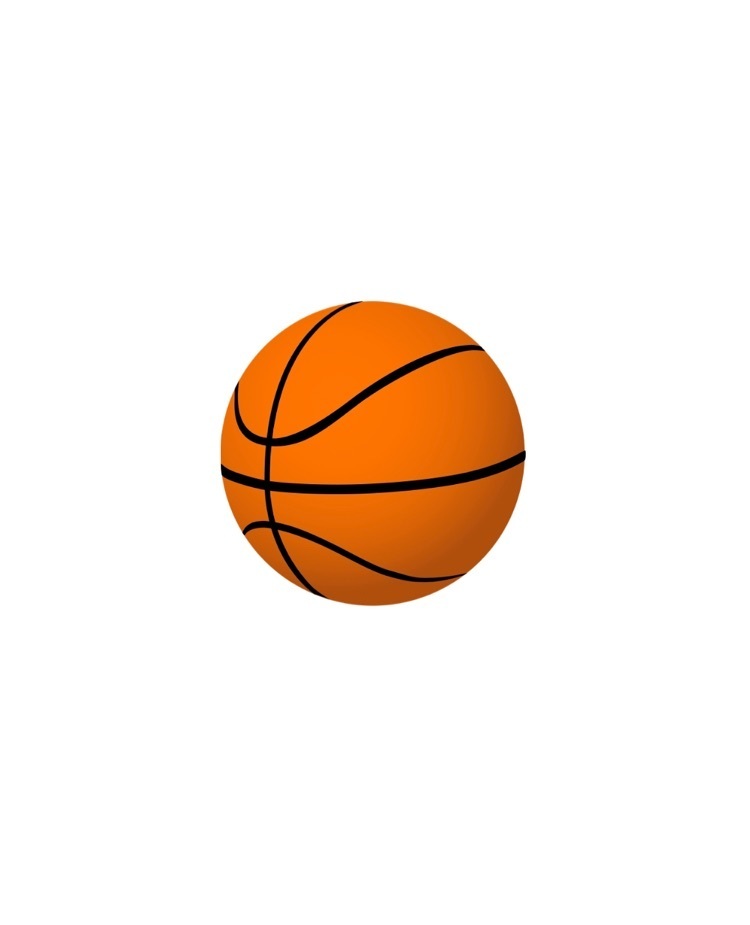 February 23,2023: North Douglas School District is on a 2 hour delay. Busses will run on normal routes after the delay.

The lock- in has been lifted by the Douglas Sheriff's Office

Douglas County Sheriff's Office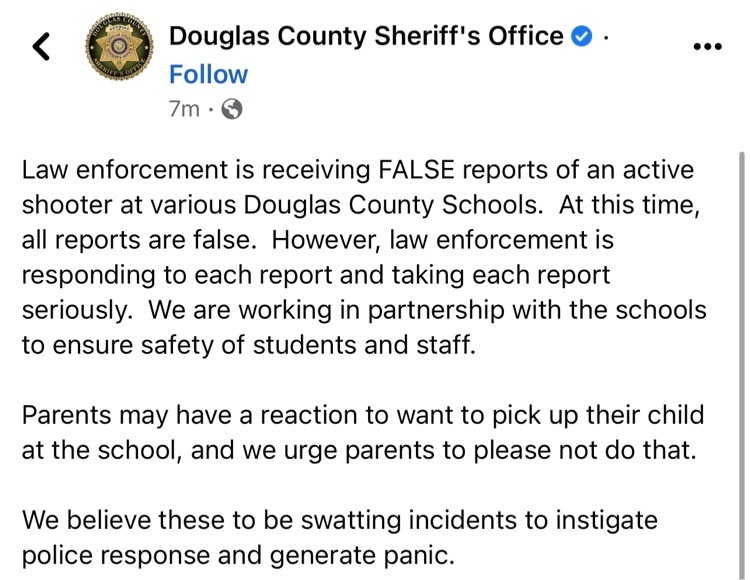 The North Douglas School District is aware of multiple False Threats being made around the County. Currently, there is no active threat to the North Douglas School District. We remain in High Alert and will activate safety protocols as needed. Updates will be made as the situation warrants.

Skyline League Champions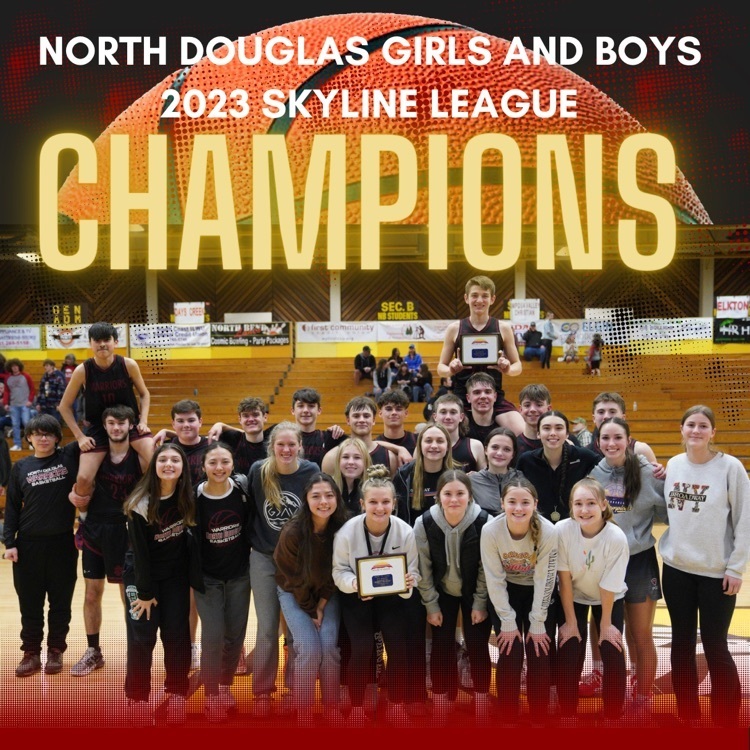 Every Child- Foster Parent Information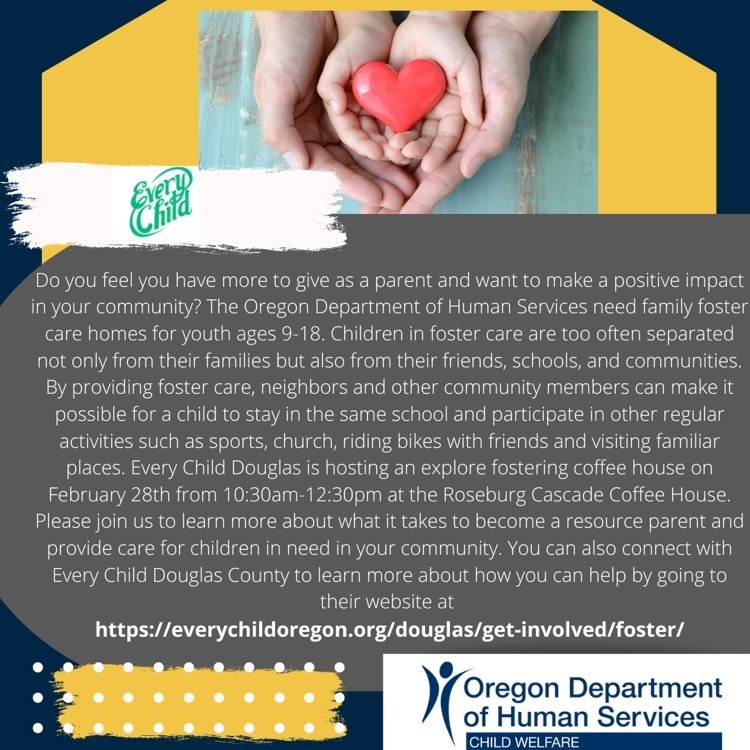 The Douglas County Honor Band is an event where the top high school musicians in the county get together and perform as two ensembles. North Douglas was well represented with 16 student musicians attending the event. The group went to Douglas High School in Winston to rehearsed during the day and performed a concert that evening.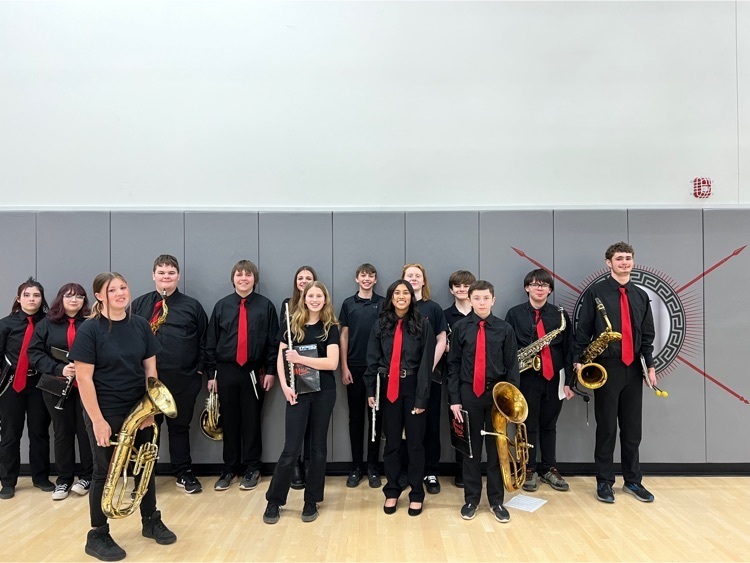 The Elementary Middle School Gratitude Students of the Month for January are: Kindergarten – Isaiah First – Jackson Second – Carter Third – Jose Fourth – Mari Fifth – Annie Sixth – Addison Seventh – Ethan Eighth – Levi

Building Construction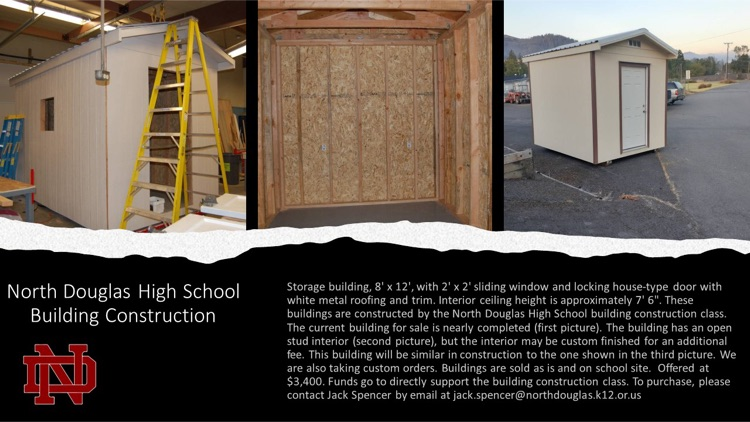 Our preschool students just finished a unit on buildings and the celebration activity at the end of the unit was to make a community. Seirra Mertens was spending time in the preschool last quarter and she took on the project. The kids had to choose what kind of building they were going to make, choose a box to decorate, draw up a plan, and then create it. It took about a week. We wanted to display it for others to see and decided a Christmas display in the front hall would be perfect 🎄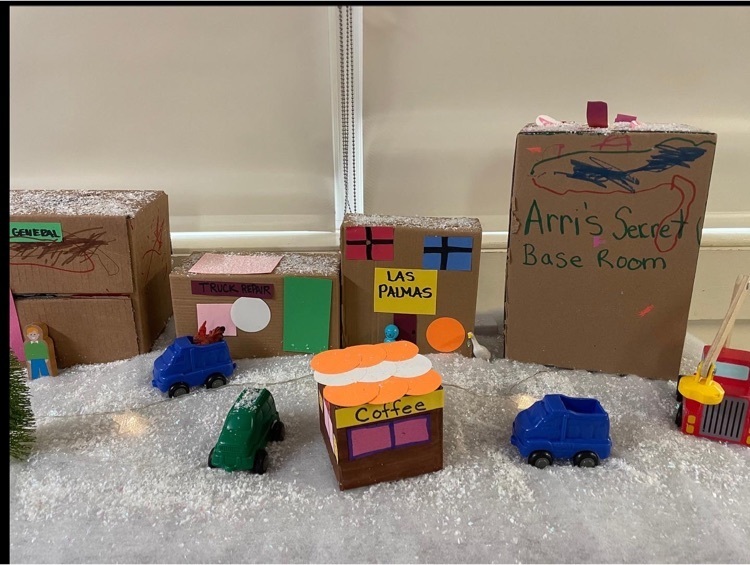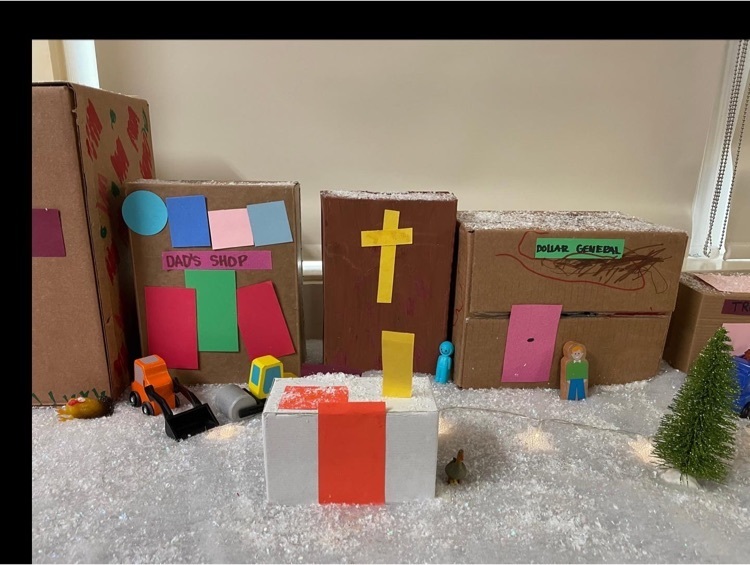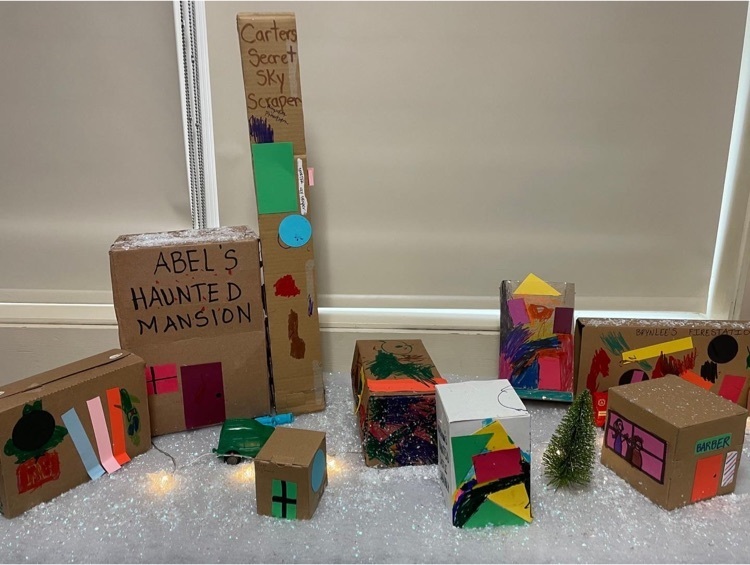 ALL-tournament Team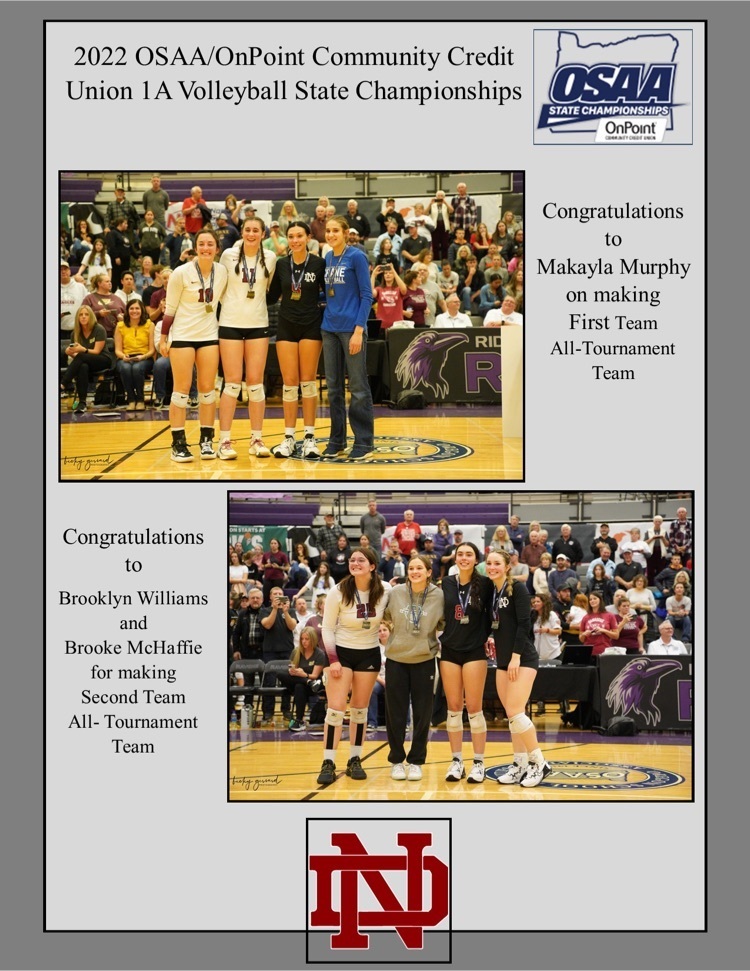 Community 101 Coat and Sock Drive!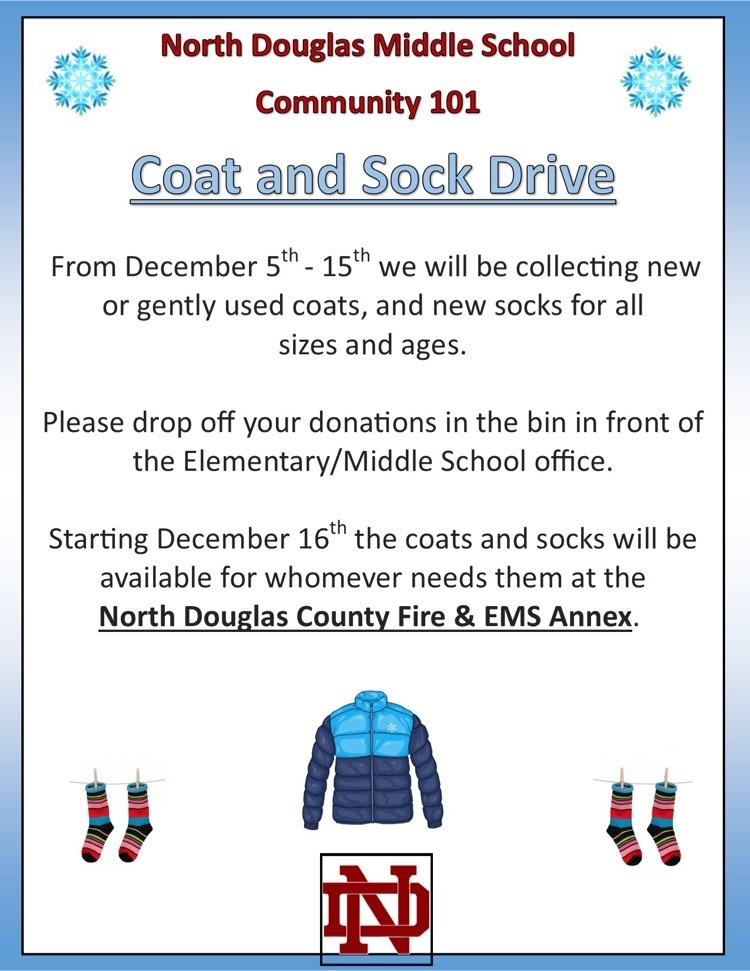 Transportation: Inclement Weather Notice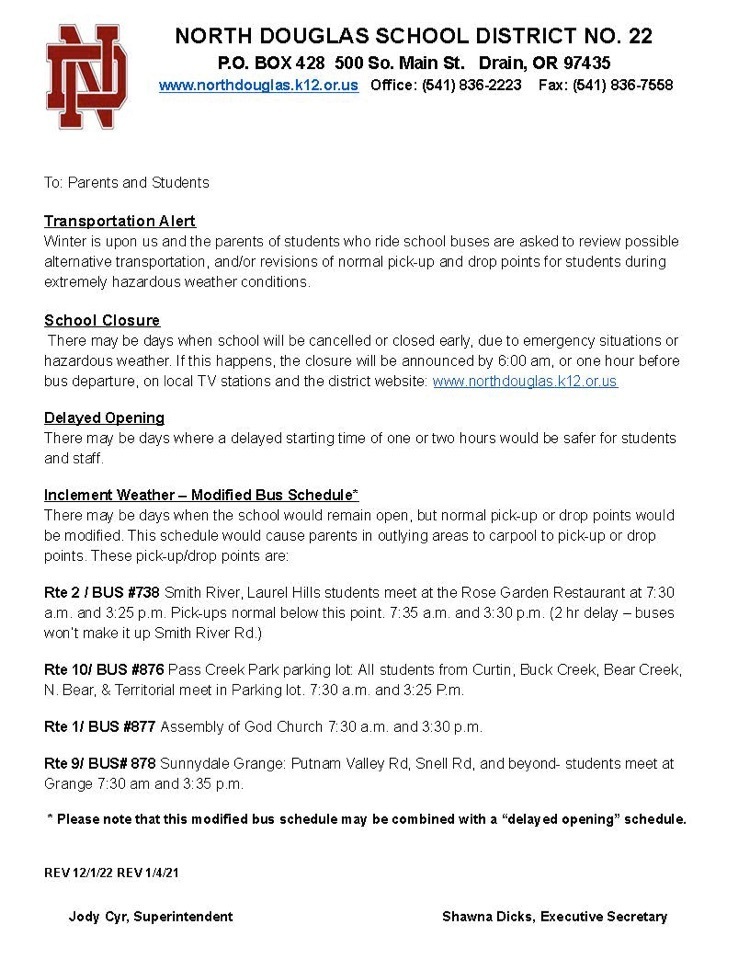 Thank you to everyone who came to enjoy the Fall Festival and Haunted School. Our students really enjoyed hosting our community and providing them with a family friendly evening full of games, activities, and spooky fun. The proceeds of the Fall Festival directly supports student activities at the high school. Our costume contest winners were Reese and Rilee Vaughan!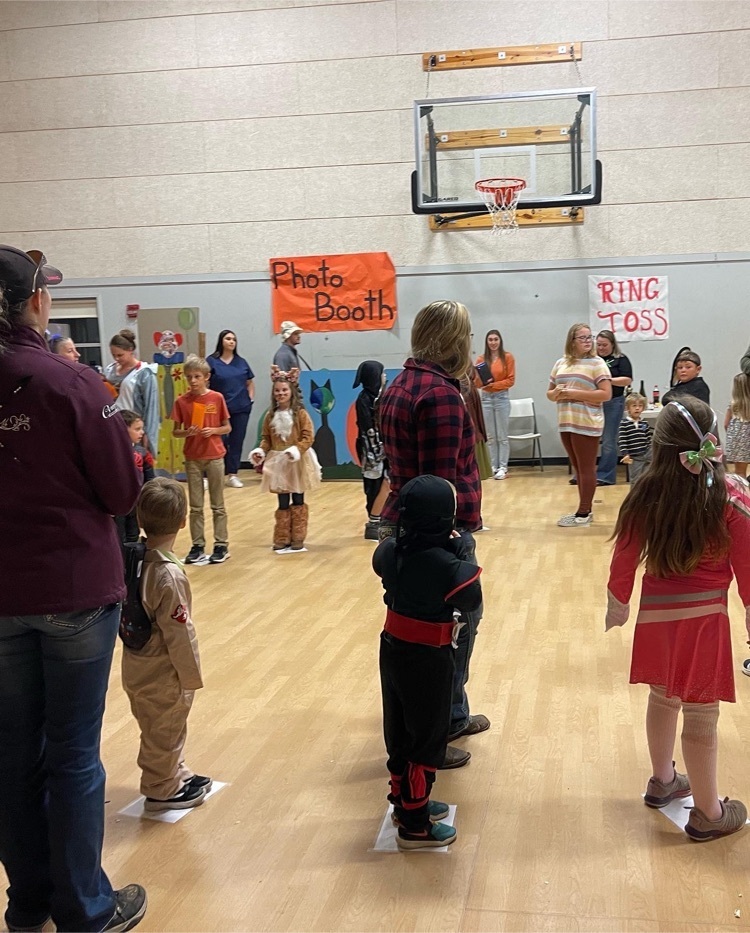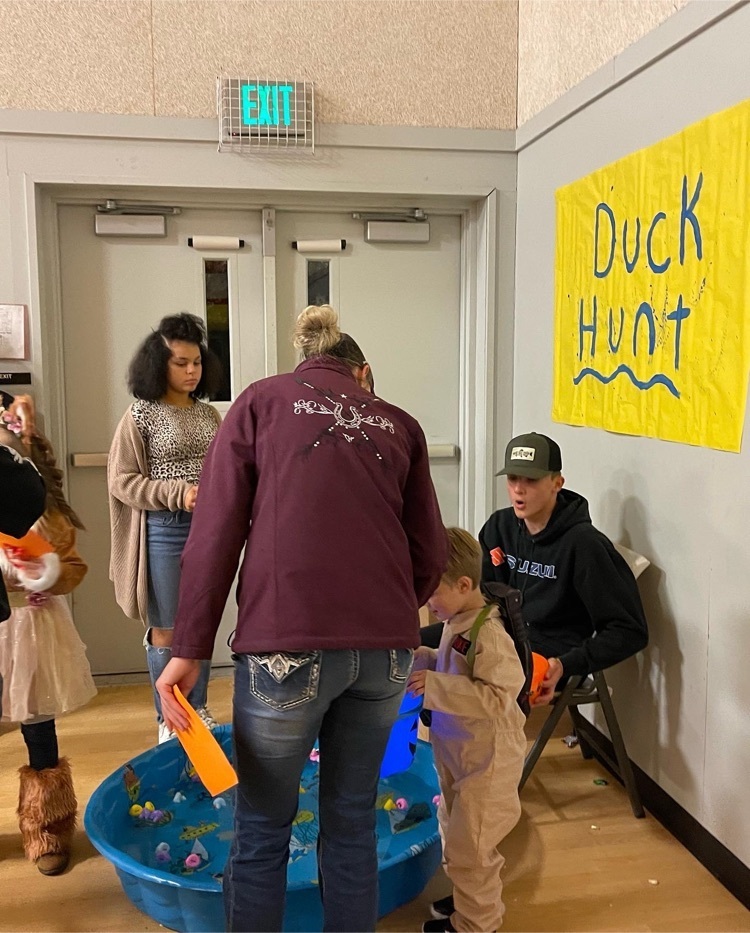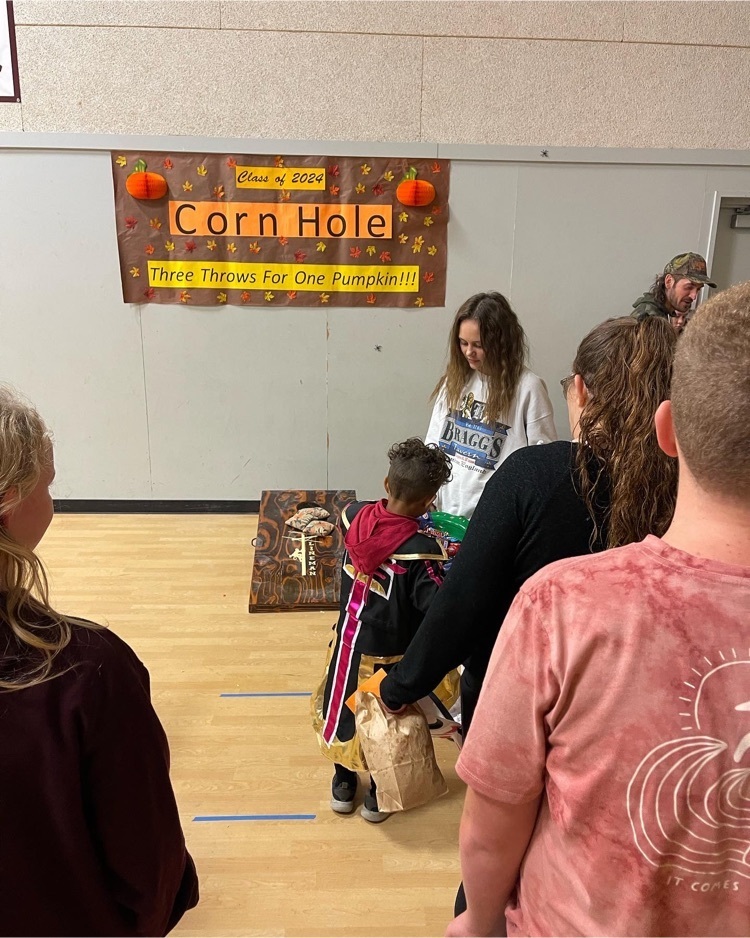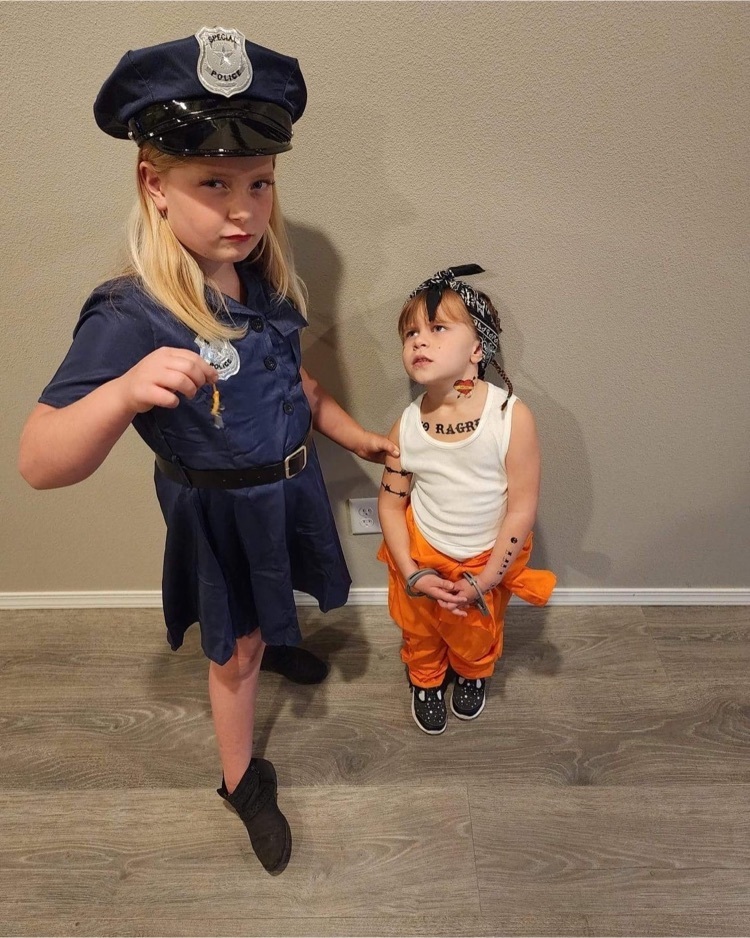 Health Coverage for You and Your Family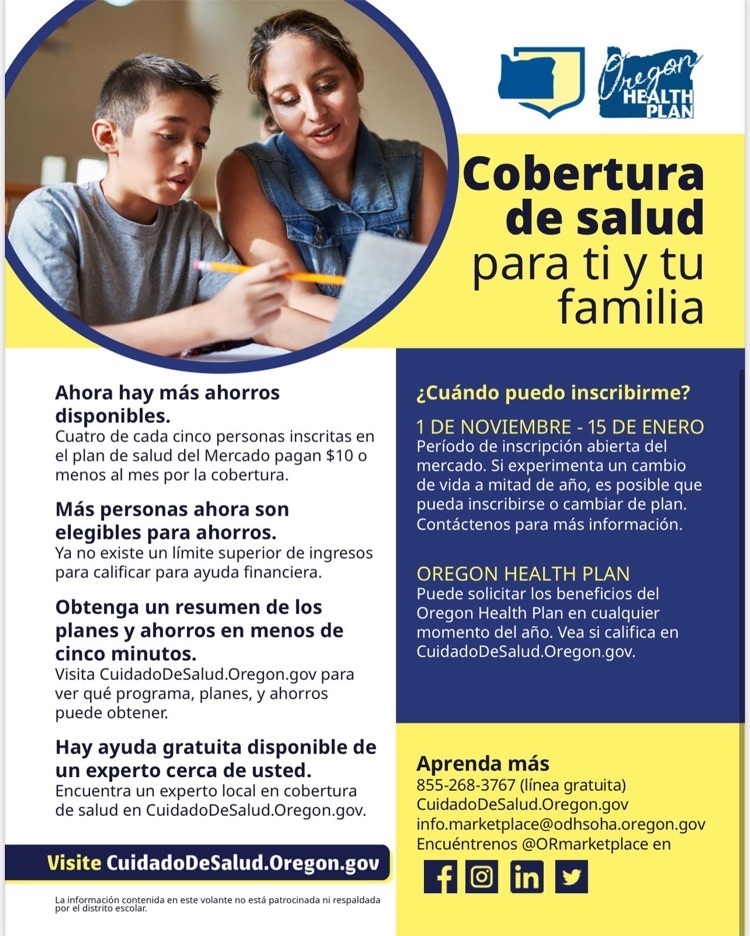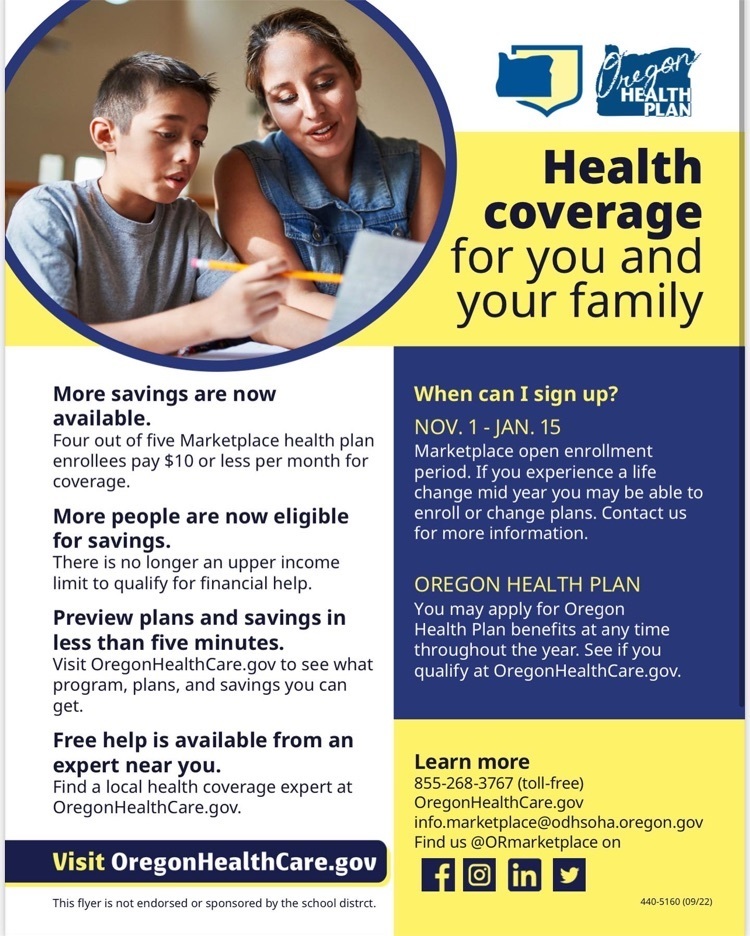 North Douglas Athletics