NDEMS Weekly Bulletin 5/23-5/27/22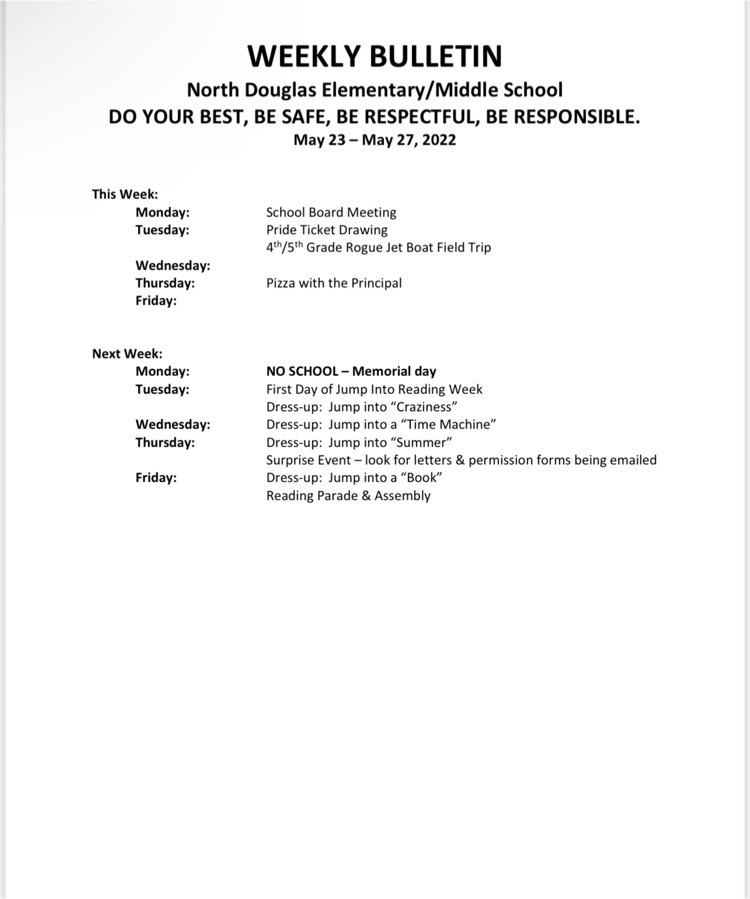 NDHS Daily Bulletin 5/23/22

Softball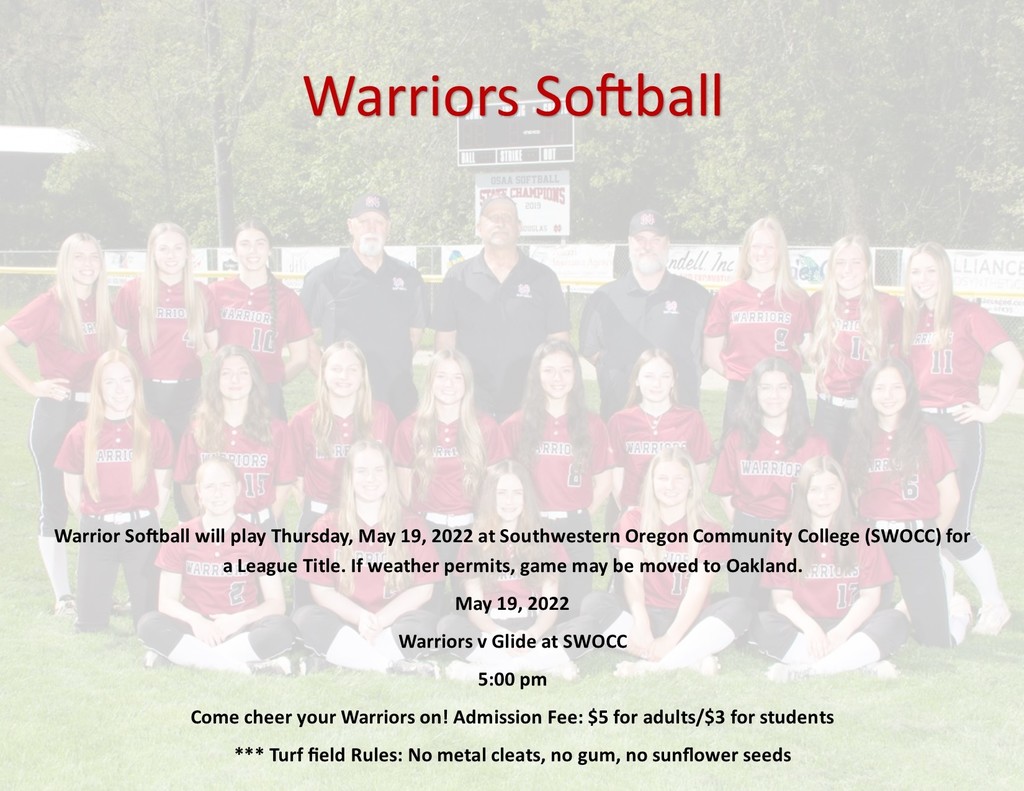 Baseball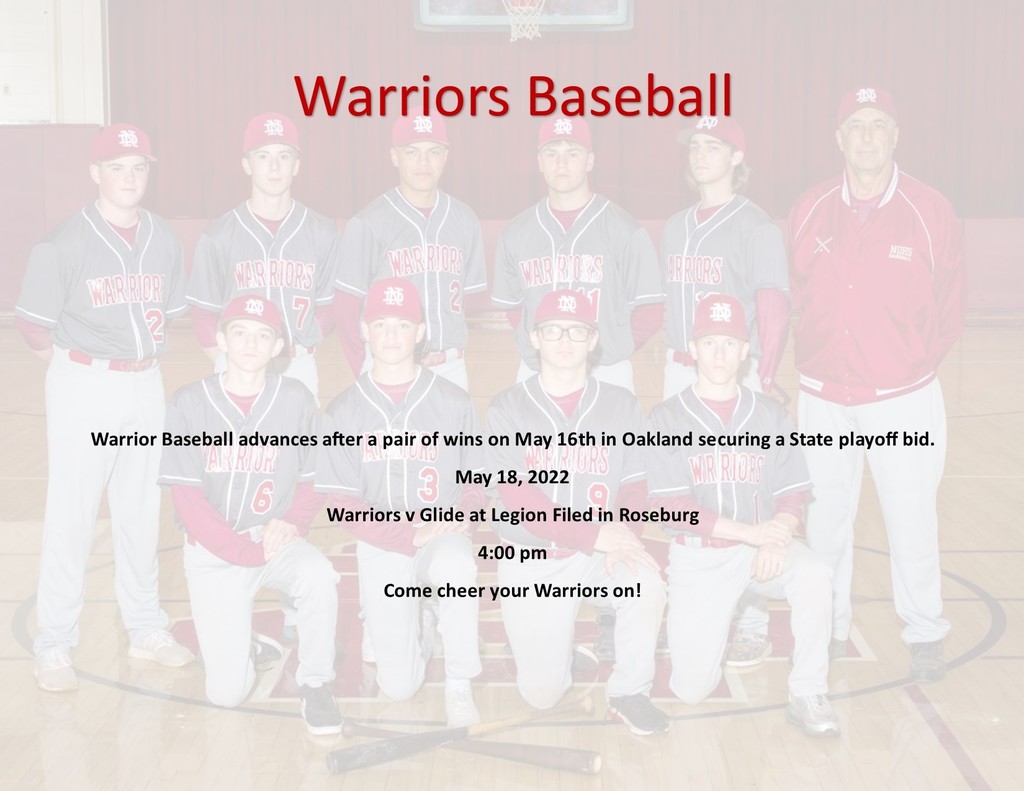 Track and Field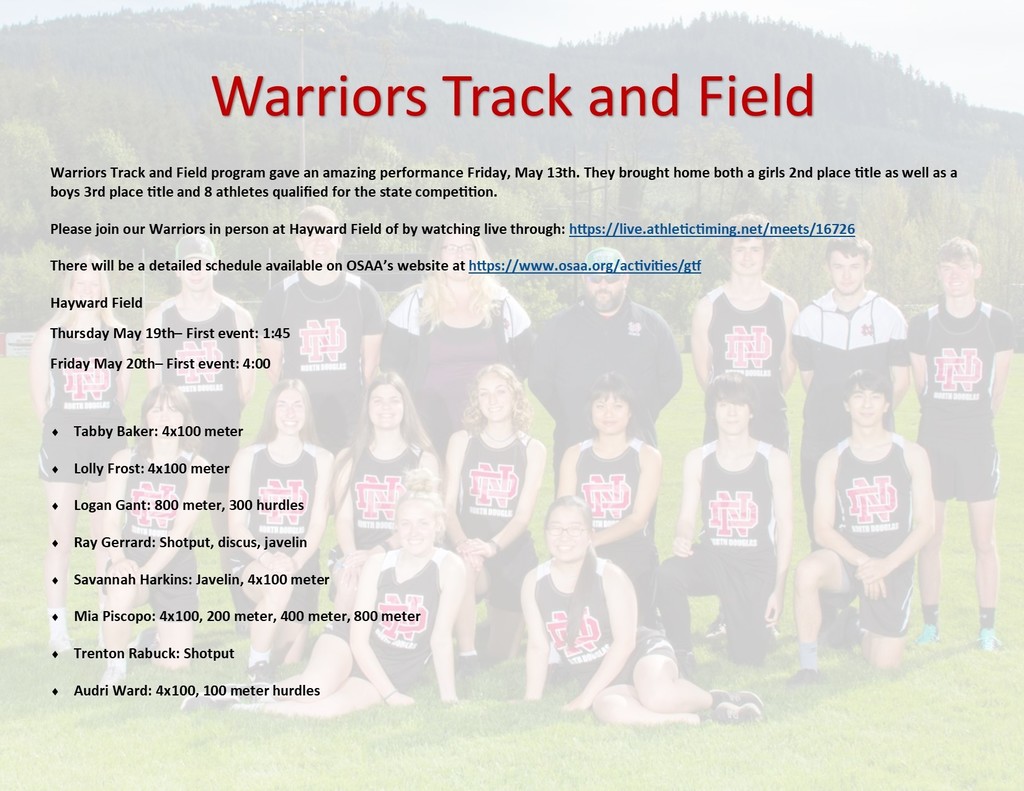 Join the Mid Columbia Bus Co Team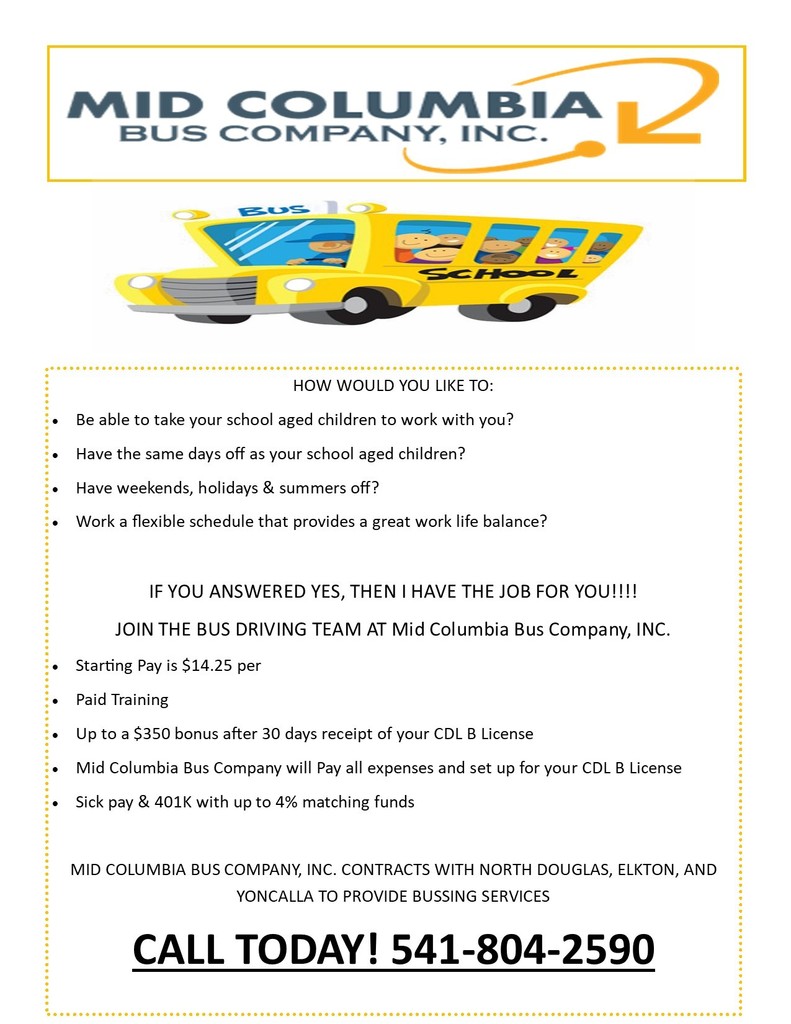 STEAM Event at Umpqua Community College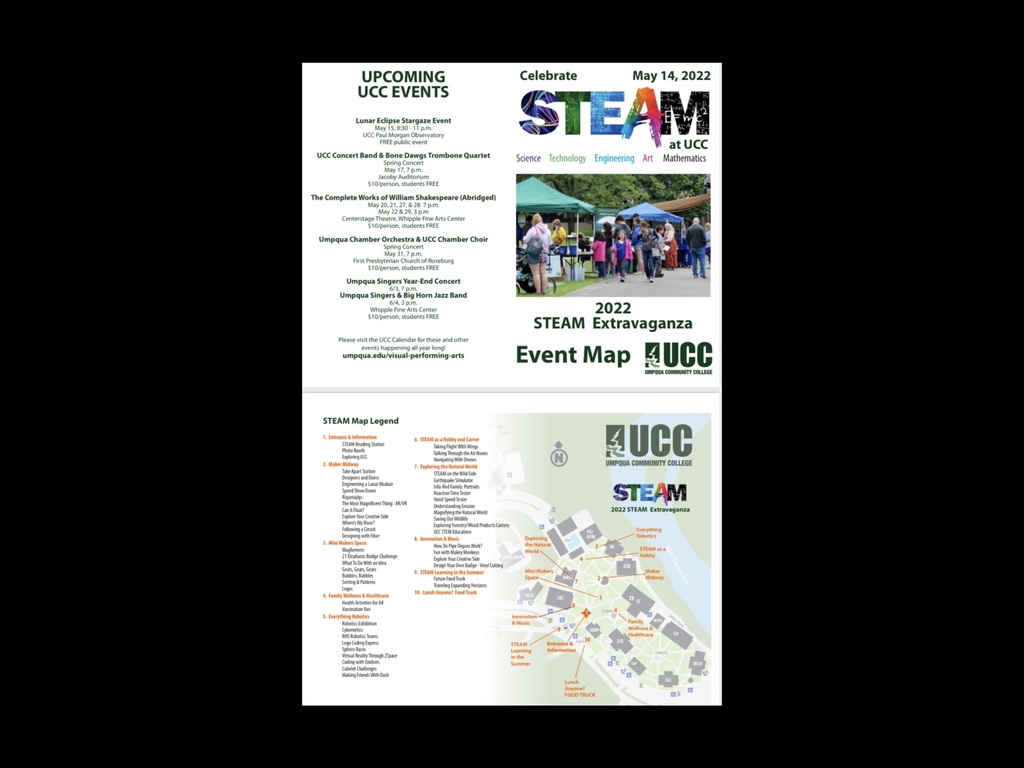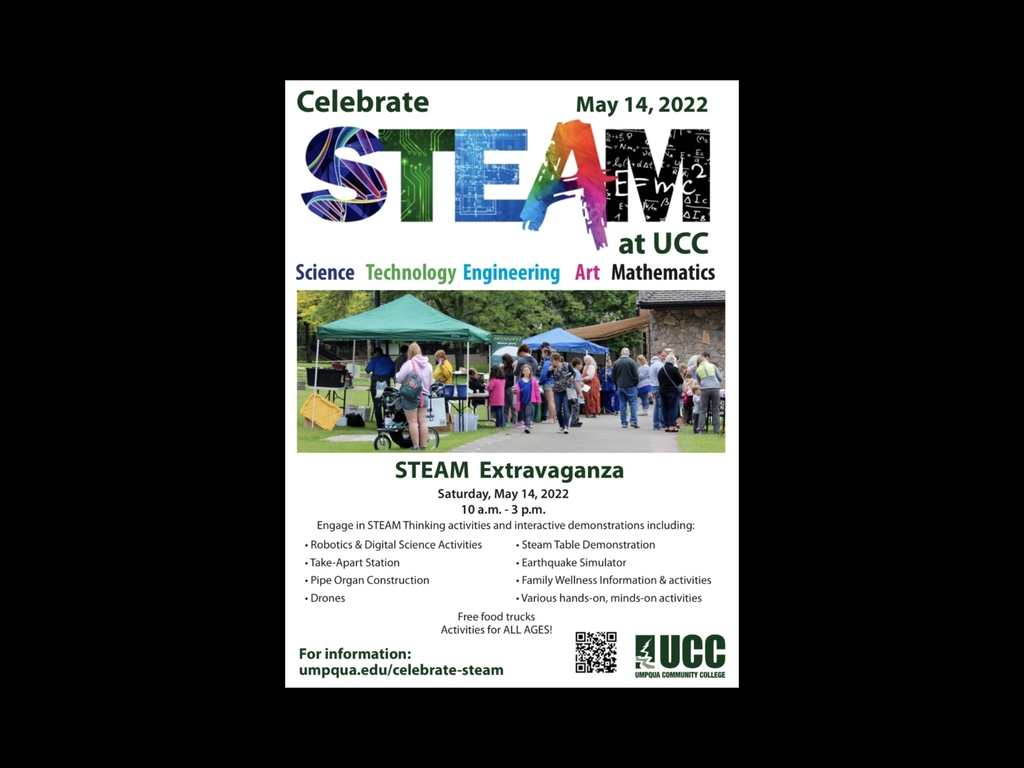 NDEMS Weekly Bulletin 5/9-5/13/22

North Douglas Junior, Logan Gant was selected as the 1A Representative for the OSAA Student Advisory Council.

Congratulations to Logan Gant and Natalie Hescock for qualifying for the National competition in Future Business Leaders of America (FBLA). FBLA's mission statement, "FBLA is the premier organization for student leaders preparing for careers in business, entrepreneurship, information technology, and management." Students from all across the country compete in FBLA events. Logan placed second this year and has qualified for Nationals for the past 3 years in Agribusiness. Natalie placed first in Cyber Security. Great job Warriors! 🖤❤️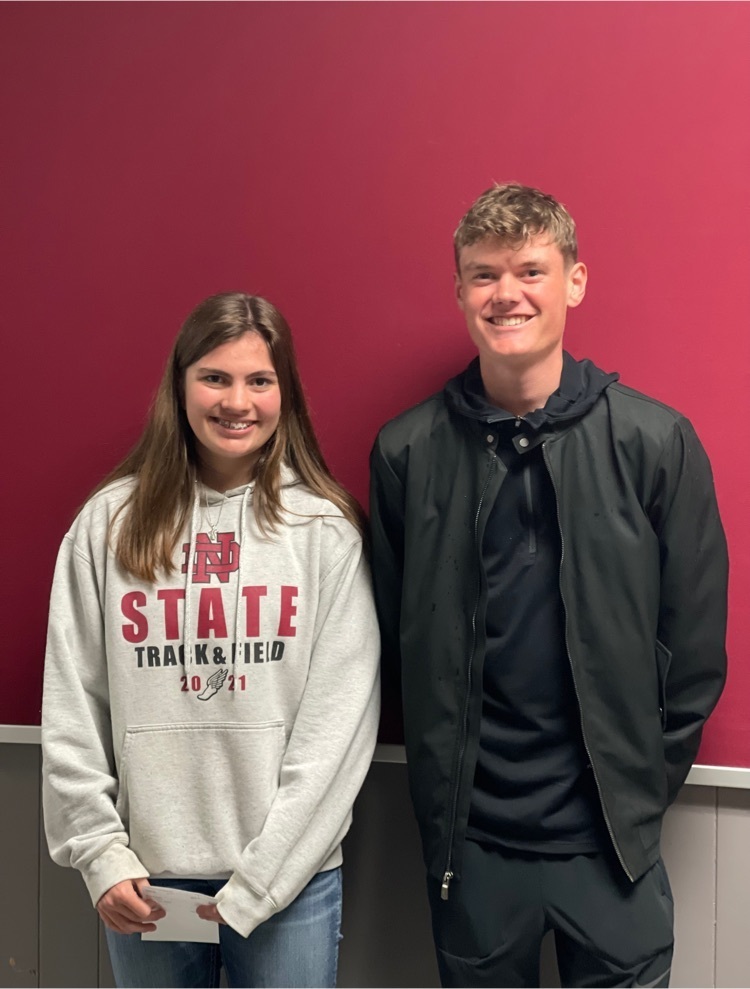 NDHS Daily Bulletin 4/15/22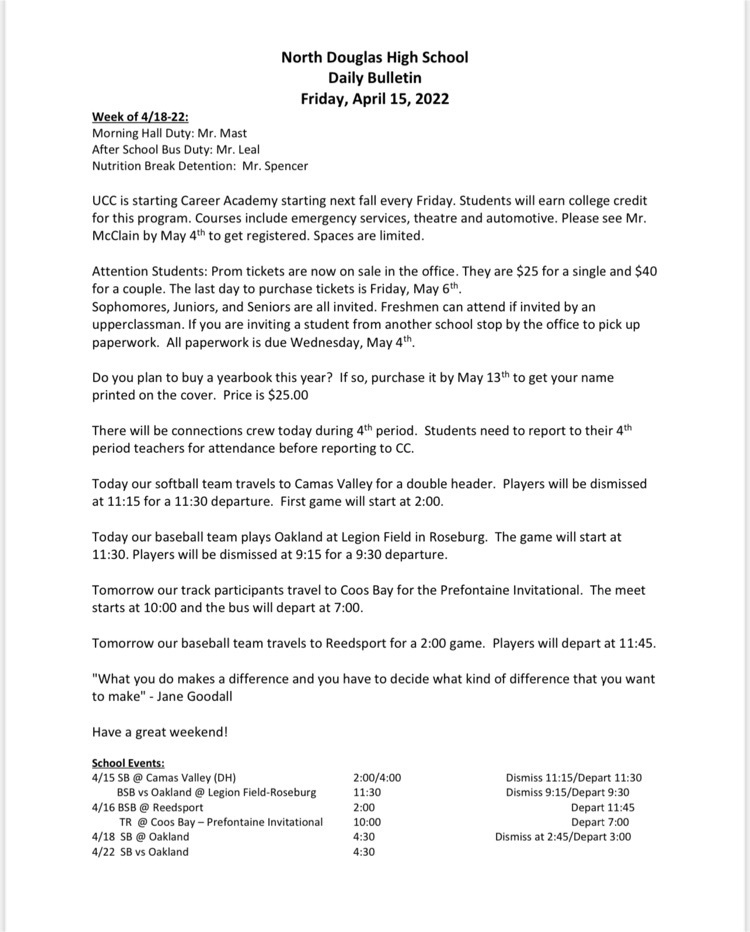 Oregon Battle of the Books! Dylan Taylor, Vincent Schoonover, and Quentin Metichecchia represented the North Douglas Middle School's Oregon Battle of the Books team (OBOB) on Saturday, April 9th. They competed virtually against other schools from Douglas County and Coos County. After a morning pool play round with 12 teams, they qualified for the 2nd round with the 7th place seed. In bracket play, they defeated the 2nd place seed before finishing in 4th place overall. Way to go Warriors! 🖤❤️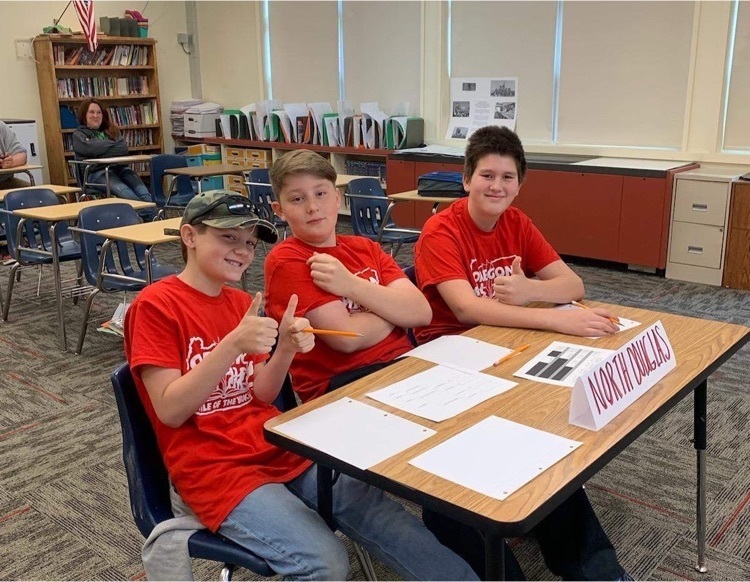 NDEMS Weekly Bulletin 4/11-4/15/22

Reminders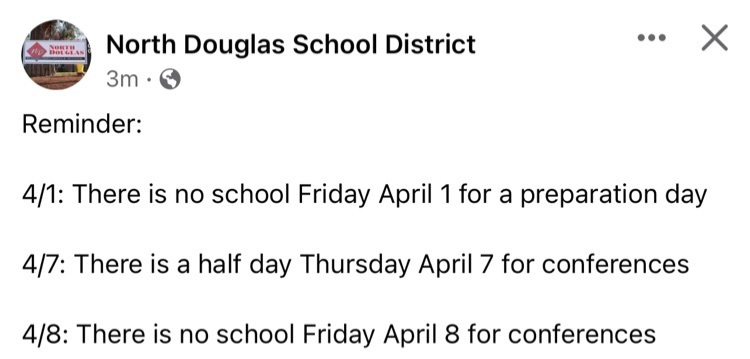 Middle School Track and Field 3/28/22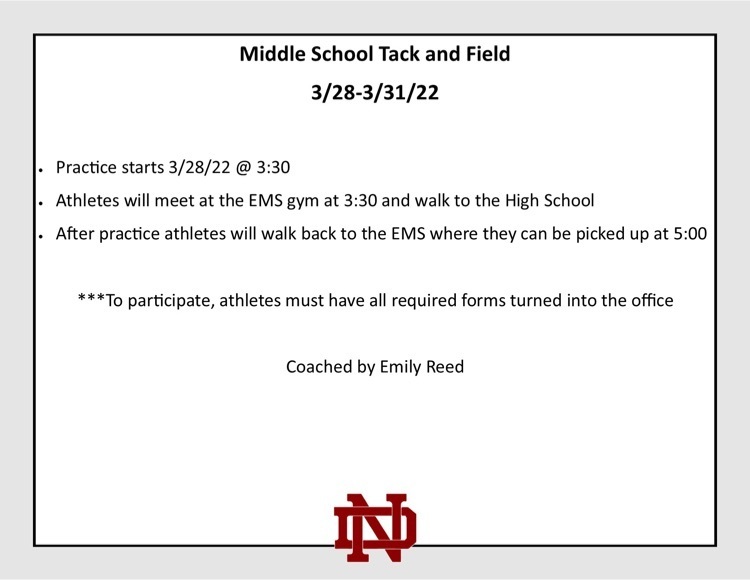 7th and 8th Grade students in Ms. Bradshaw's language arts classes have been participating in a 5-week Olympic unit based on the book The Boys in the Boat. Students have competed in teams for academic points, as well as in fun relay races during lunch recess once per week. The ten teams competed against each other for weekly prizes and Gold, and for the overall, Gold, Silver, and Bronze. The final overall academic point winners were Gold: Team Aether (Isaac Christensen, Ryder Bohlman, & Jayden Diaz); Silver: Team Moros (Brayden Nash, Brody Clark, and Levi McHaffie); and Bronze: Team Oceanus (Colby Collins, Presly Frey, Aili LeHolm, and Bailey Teixeira).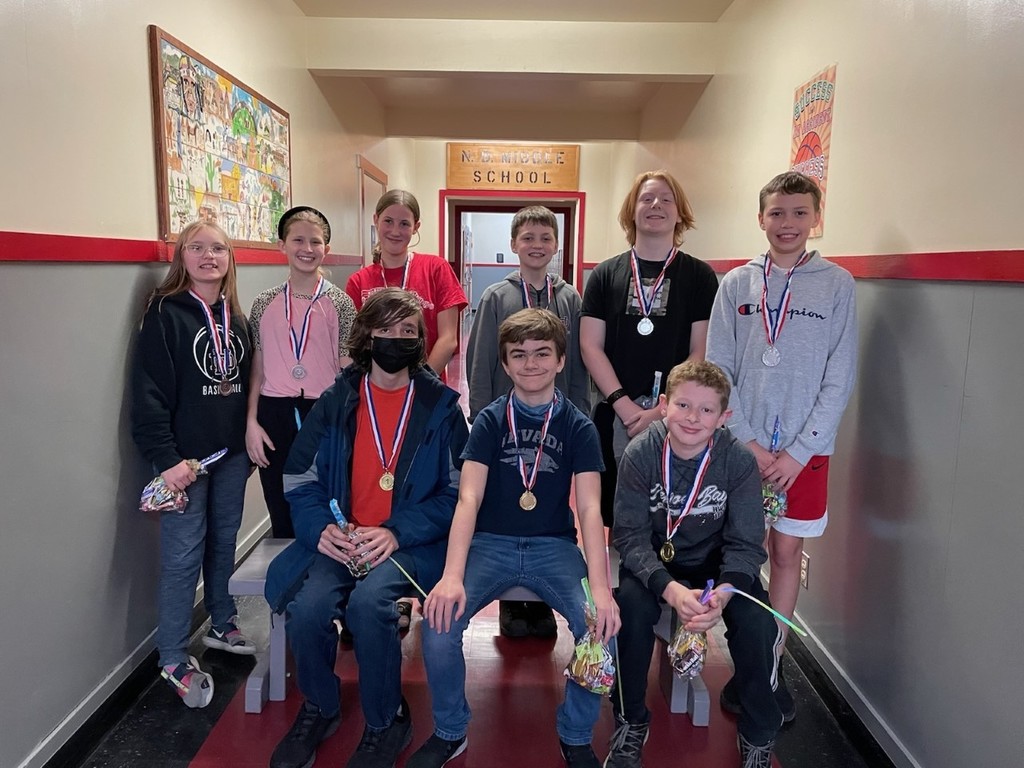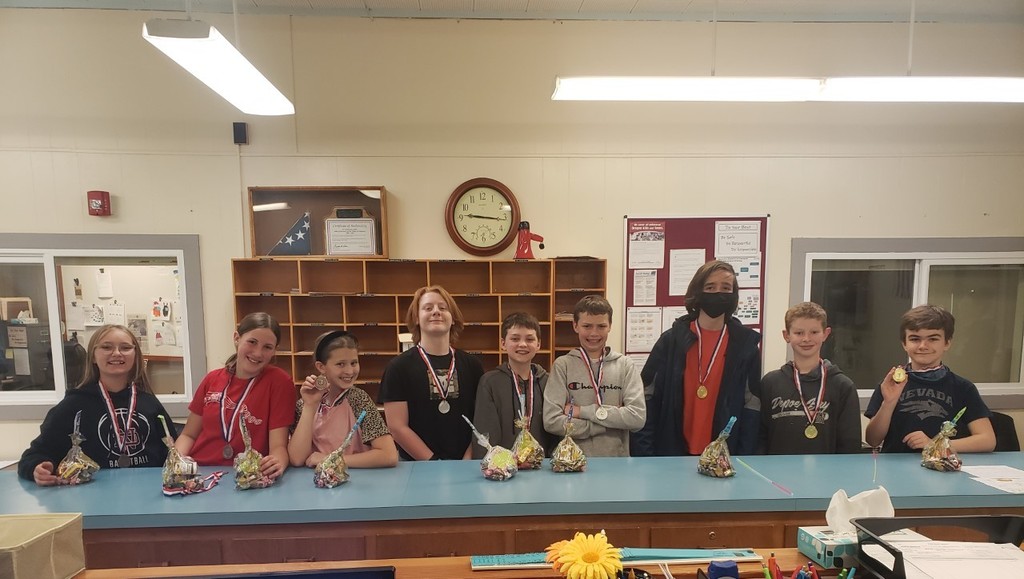 NDEMS Weekly Bulletin 3/14-3/18/22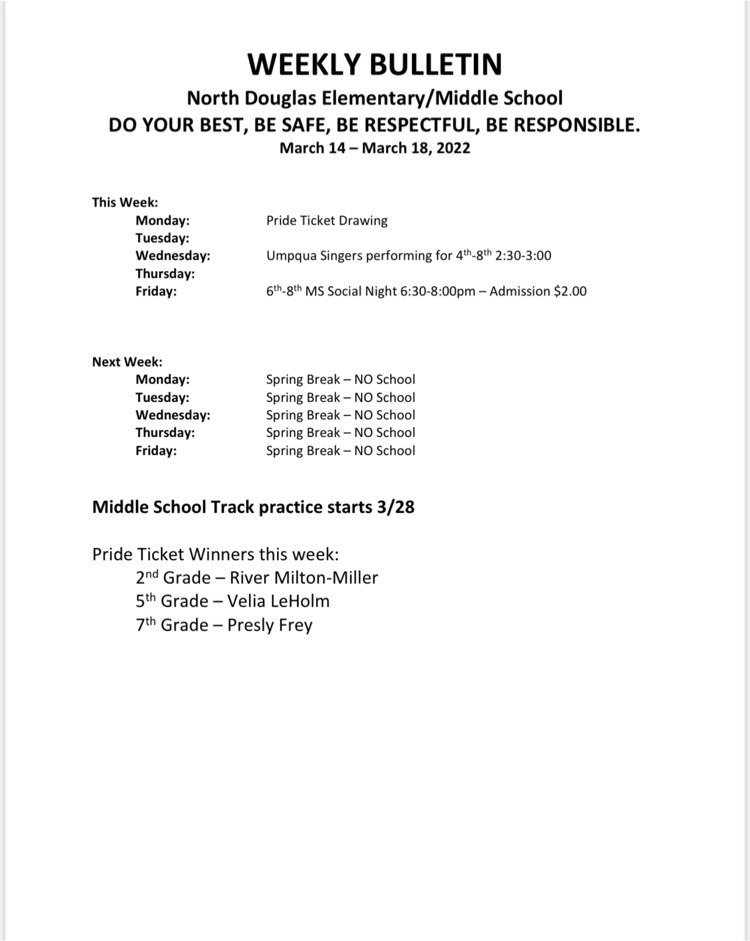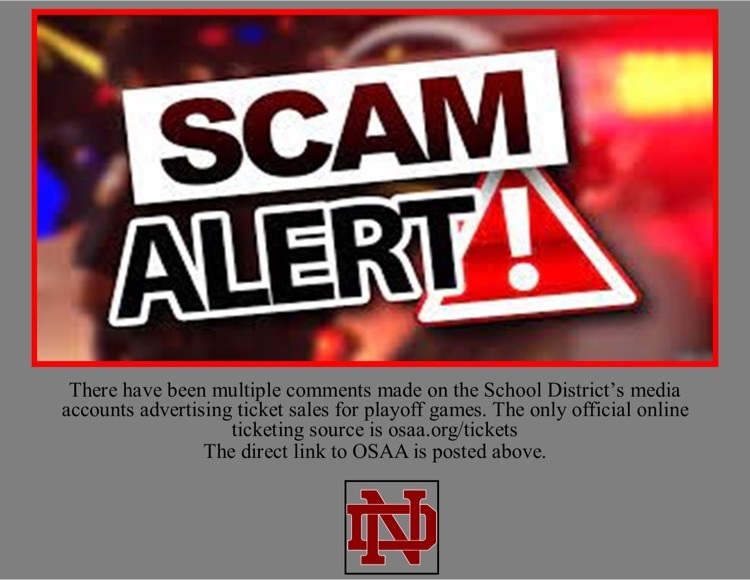 North Douglas Girls Basketball will be leaving the High School at 2:15 pm today to participate in the parade send off for the State Tournament in Baker. We invite our community to line the streets and give them an awesome send off!! Go Warriors! (The girls team officially departs for Baker at 9am Tuesday March 1) 🖤❤️🏀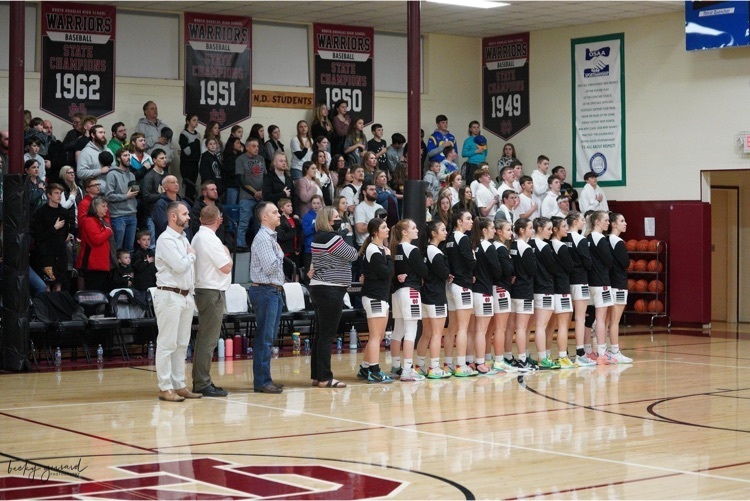 North Douglas Boys Basketball will be leaving the High School at 2:15 pm today for the State Tournament in Baker. We invite our community to line the streets and give them a awesome send off!! Go Warriors! 🖤❤️🏀